If you have received multiple Failed Verifications for your tweets there could be a few reasons why, however, one of the most common reasons is because of an application called Linkis. Linkis is a link customization service for boosting social presence, that can be installed on your Twitter account. This plug-in deletes tweets as they're created updates the URL in the tweet, and retweets it. This in-turn interferes with our ability to track the clicks for your tweet.
In order to receive compensation for your Tweets, you will need to remove this application from your Twitter account. Below you will find an example of a Tweet containing the Linkis link and also a step by step guide on how to remove Linkis from your Twitter account.
Example of a Linkis Tweet: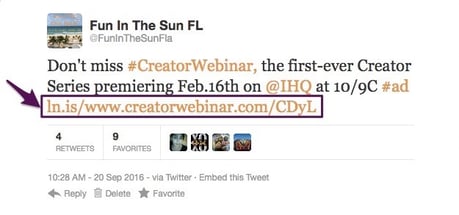 How To Revoke Linkis Access:
1. Log into your Twitter account.
2. Click on your profile photo at the top of your account.

3. From the drop-down menu select Settings.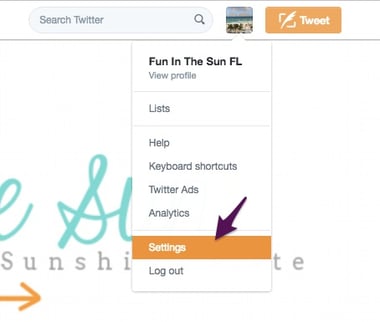 4. On the left side of the screen, click on the Apps tab.
5. Locate the Linkis plugin and click Revoke Access.