A Multi-Deliverable Project, or Ambassadorship, is a project that a marketer has built out with multiple deliverables to be completed within an offer. Each deliverable will have its own payout associated and can contain any combination of social posts (i.e., An Instagram Post, a Facebook Post, and a Blog Post, etc.). A Multi-Deliverable Project can span anywhere from a few months to a full year depending on the ask from the marketer.
Please Note: The marketer can choose to add more deliverables as time goes on, but you will have the option to accept, negotiate, or decline each new deliverable as an individual new offer.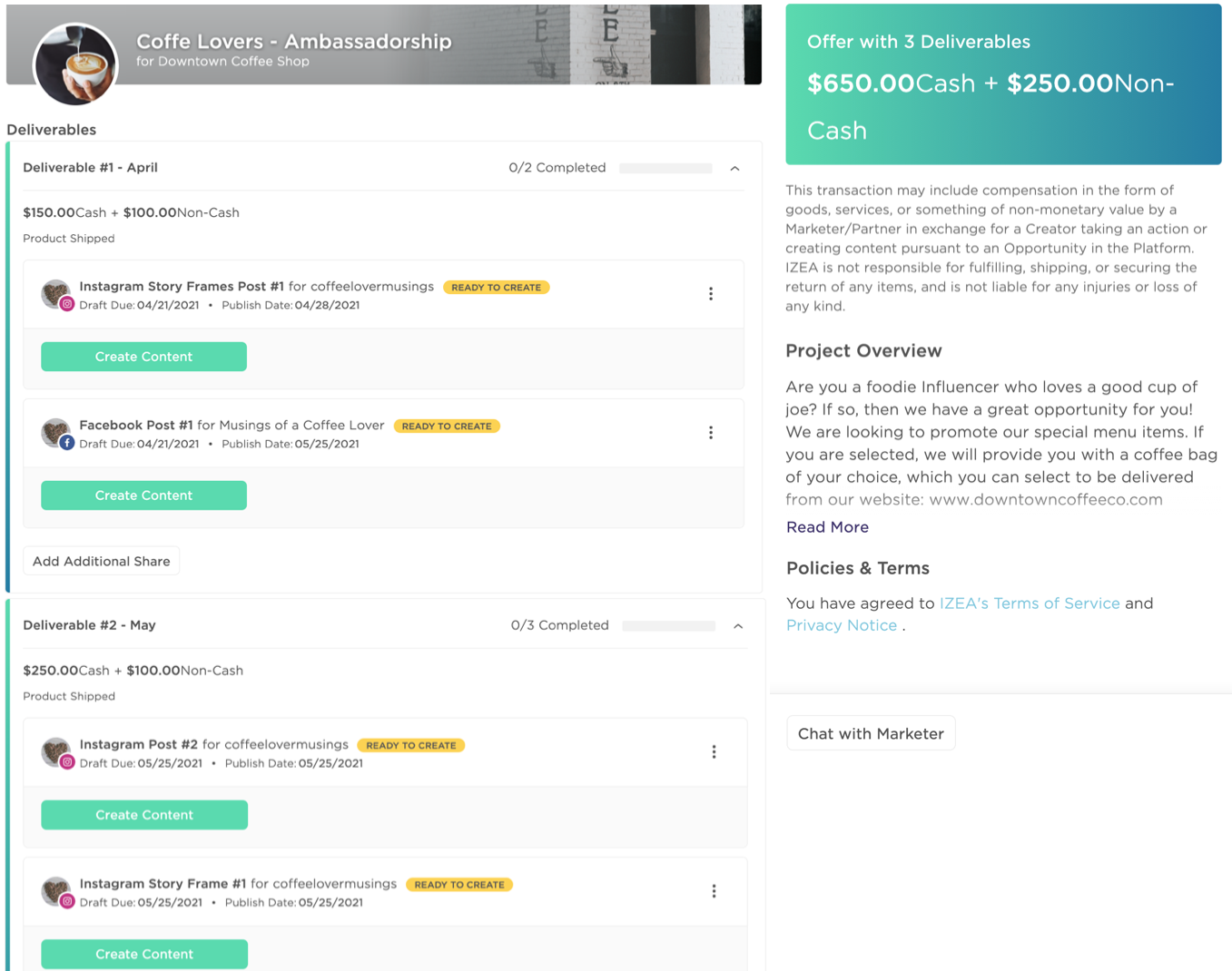 How Do I Participate In Multi-Deliverable Projects?
You can participate in Multi-Deliverable Projects by accepting a direct offer from a marketer, or by submitting A bid for a project in the system. Below you will find a brief description of each of these options:
Direct Offers - marketers search for a creator's social connection with characteristics that match their project, then extend a "Direct Offer" at a set asking price, which you can choose to accept, negotiate payout, or decline.
Open Bidding - marketers set targeting on a project and all accounts in the system that meet the targeting requirements will see the project on their dashboard.
Helpful Tip: Optimizing your Account could help you match more marketer searches and potentially receive more direct offers.