The user tab under your settings will allow you to edit how your user profile and information is displayed in the platform. Follow the steps below to update information such as your user name, language, and time zone.
Once logged in, click on your avatar at the top of your account and select settings.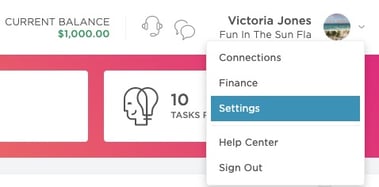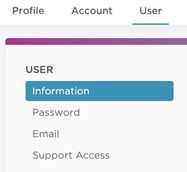 From this page, you will be taken to your Information tab. On this tab you can fill out your name, language, and time zone.
Name - This is the name that will be presented to the marketers when they are searching for your account in the system. We suggest using either your given full name or social media presence name/alias.
Language - This is the display language for your account. The platform currently only supports English and French languages. We are working to add more language options in the future.
Time Zone - Your time zone will affect your publishing dates in the system. Please make sure to select your current time zone.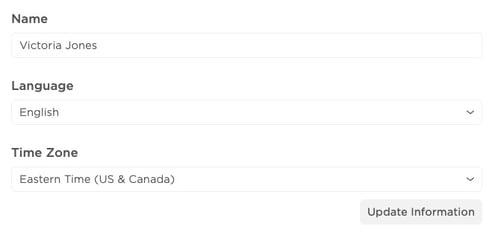 Once you have updated all of your information, hit update information to save your preferences.