If you would like to change your email address for your account (which is also your login), you may do so from inside the platform at any time. Follow the steps below to update your email address:
Once logged in, click on your avatar at the top of your account and select settings.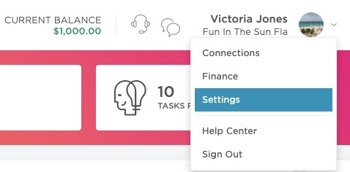 Locate the email sub-tab of your user settings.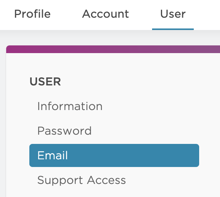 From here you can update your email address by entering your new email address in the box provided. Once you have finished typing your new email address select update email.

A message will appear asking you to verify your new email address by responding to the verification email sent to it.

Check your email (be sure to also check your spam or junk email folder incase your email client accidentally filtered out the verification email) and once you receive it, click verify email.

That's it! Your email address for logging in and receiving notifications has been updated.