Influencers - User Settings: Disabling Support Access
By default, support access is enabled. This ability will allow us to better troubleshoot any issues you may have while working in the platform. We encourage all users to allow support access before opening a ticket to our help-desk.
If you happen to turn off support access and would like to grant the customer success team access to your account for troubleshooting reasons, please follow the steps below:
Once logged in, click on your avatar at the top of your account and select settings.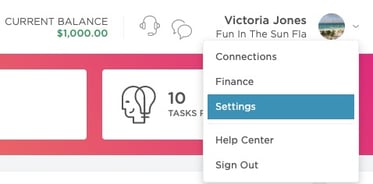 Select the user tab and then select the support access sub-tab.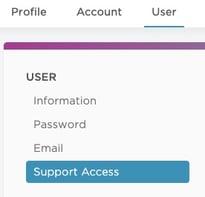 Uncheck the allow support access checkbox.