Influencers - Upgrading Your Plan
If you would like to upgrade your plan, please follow the steps below to add your credit card so that you can upgrade.
Click on your avatar at the top and then finance.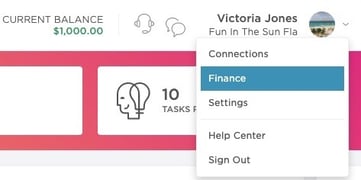 This will take you to your finance dashboard. From here click settings.

You will now need to add your credit card. Prior to doing that you will need to have your phone number entered and verified. Once your phone number is set, navigate to the bottom of your screen and click add credit card.
In the fly out screen that populates, fill out all of your credit card information and then click add credit card.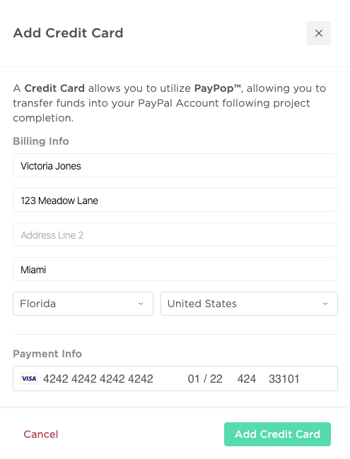 That's it! When you upgrade your plan it will now draw funds directly from your credit card.