When a Buyer purchase your Shake, you will see a notification in your Chat icon at the top of your account. You sales are also visible in the Sales tab.
If a Buyer has started the purchase but not funded the Order, you will see the chat but will be unable to accept or deny the Order until the Buyer funds the Order. You will know the Buyer has funded the Order when you are prompted to Accept or Deny the Order. At any point, you are able to chat directly to the Buyer to ask any questions you may have.
1. Locate the Sales option at the top of your Account.
2. From here you will see all of your Shake Sales and the current state of each Sale. Locate and click anywhere on the Shake Sale that you would like to accept.

3. Once on your Shake Sale, you will be taken to the Shake Chat. From the chat you will be able to see which Shake has been purchased and also if the Order has been funded by the Buyer. If you Order has not been funded, then you do not need to take any action at this time.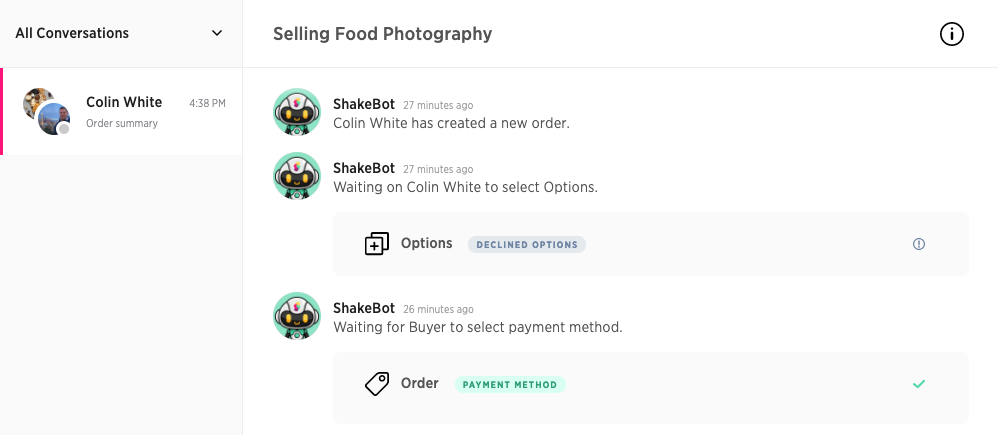 4. If the Sale has been funded you will see the option to accept the Sale and begin crafting your Shake. Before you accept your Sale, please make sure to review the details of the Order. Once you have reviewed the details select, Accept.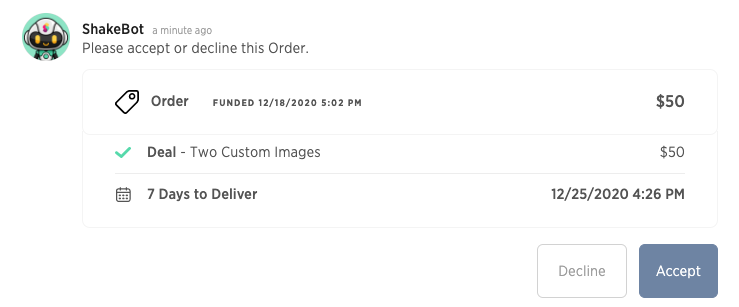 5. After you have accepted your Sale you can begin crafting your Shake for the Buyer. If you have additional questions for the Buyer you can always ask them directly in the Shake chat.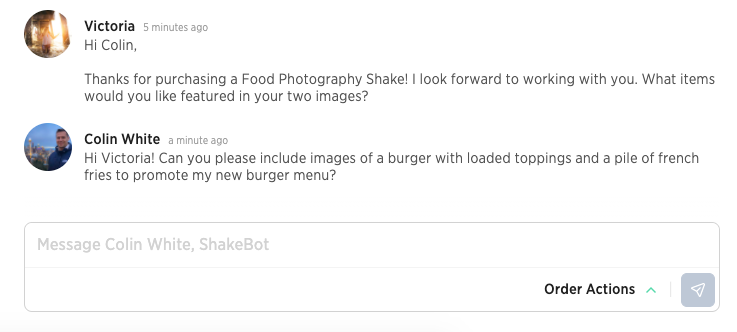 6. Once your content has been created you will need to upload it for the Buyer to view and approve. If your Shake includes revisions, the Buyer may ask for revisions at this time. To upload your Shake click the drop-down next to Order Actions and select Create Delivery.

7. From here you will need to upload your files into the Chat to send to the Buyer. To do this select or drop your files into the uploader. You will have the option to upload more than one file at a time. If you and the Buyer have decided to deliver your content outside of the system you will want to select, Delivered outside of the Shake Platform.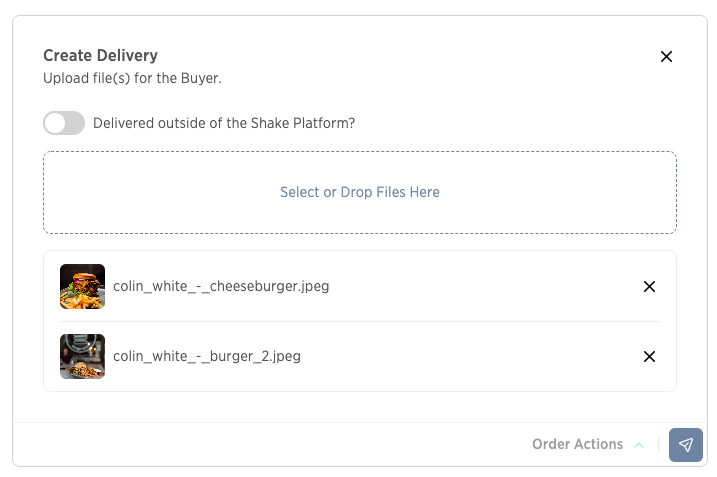 8. After your content has been uploaded the Shake Bot will create a delivery of your Content to the Buyer. At this point the Buyer will have the option to request revisions (if they have been provided), decline or dispute your content.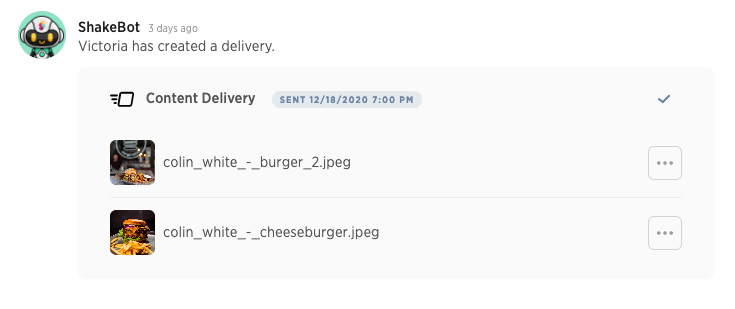 9. Once your content has been accepted by the Buyer, Shake Bot will create a Content Acceptance and also allow the Buyer to rate your transaction.