If you need to update your current Contract with a Buyer, you can do so by creating a Contract Update. When editing a Shake Contract you will be able to edit the time left to complete the Shake and the Description and the Price of the Shake.
PLEASE NOTE: note: you are only able to edit your Contract once it has been accepted by both parties.
1. Once logged into your account, locate the Chat menu in the upper right-hand corner of your screen. From here navigate to the conversation that you would like to update.

2. Next, locate the Order Actions in the dropdown menu at the bottom of the Chat and then select, Contract Update.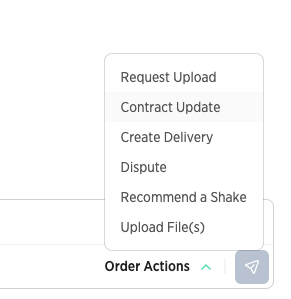 3. From here, enter in your new contract details. You can choose to edit as many of the fields as needed. Once you have edited all of your fields, click the send icon to submit your request to the Buyer.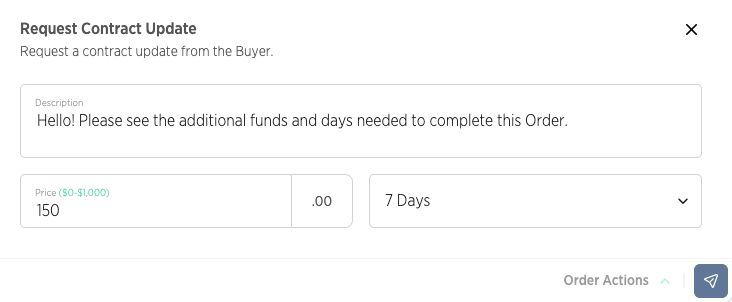 4. The Buyer will then be presented with your request to update the existing Contract and they will have the option to accept or reject your Contract update. At this point, there is no further action needed on your end.

5. Once the Buyer responds to your Contract Update request, Shakebot will send you a notification.