Shake's marketplace offers a variety of services available for purchase, including photography, video, as well as Influencer posts. Shake uses an intelligent keyword search to help you find the perfect Shake listing and deal.
Browse by Category
To begin your search, you can click into one of the filters on the homepage to browse the listings. These types of Shakes include:

Influencer Marketing
Virtual Appearances
Social Audio
Photography
Video
Design
Audio
Writing

You can further narrow down the results within the categories by using the additional filters at the top of the screen.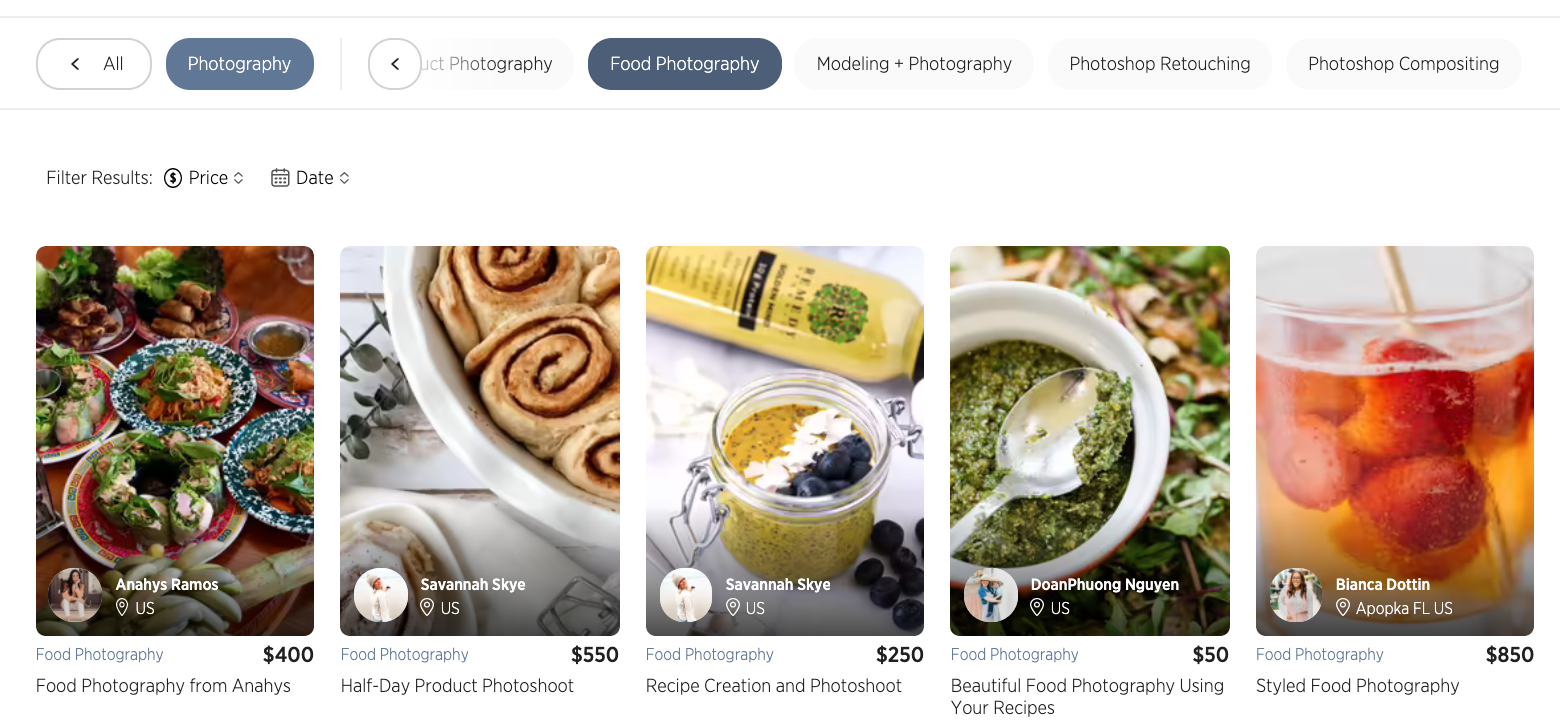 Keyword Search
Using the Search bar at the top left, begin typing in your keyword(s). You will see a list of Suggested Results to select, or hit Enter to see the full results.

Filtering Results
Once in your Search results, there are additional filters to help narrow down the Shakes. All Shakes can be filtered by price and date. Influencer Marketing Shakes have additional filters to allow you to search by platform and followers.