Shake is an online Marketplace that allows Sellers to offer services, delivered digitally, for a self-set price. Influencers, Creators, photographers, podcasters, and more can use IZEA's Shake to collaborate and transact with individual Buyers.
In this article, we will walk you through purchasing your first Shake in the Marketplace. Let's get Shakin'!
1. Once in your Buyer account, you will be able to view all of the Shakes available for purchase in the Marketplace. You can search for Shakes in the Marketplace by selecting the search icon at the top of your account next to Orders or use the Recent Shakes option to view newly created Shakes.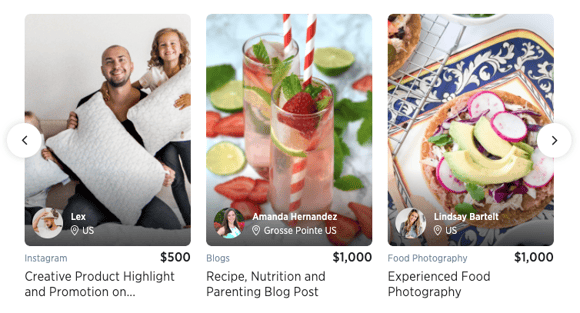 2. After you have chosen a Shake you would like to purchase, click on the image of the Shake. This will take you to the Shake Details where you can choose the Deal you would like to purchase.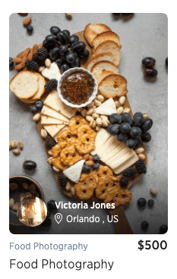 3. Shakes have various Deals and Options that are set by the Seller when they create the Shake. Below you will see an example and definition for each of items:
Deals - various packages that Sellers can create to offer to Buyers.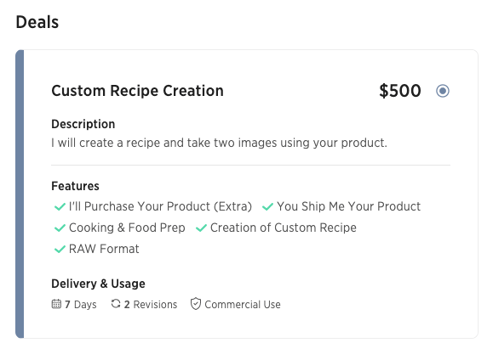 Options - services that can be added to the selected Deal of the Shake you are purchasing. You will only be able to add Options after you have selected your Deal and selected Buy.

4. Select the Deal that you would like to purchase by either clicking on the Deal directly or selecting it from the drop-down under the Shake title.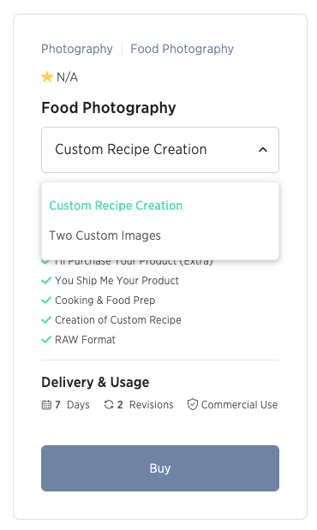 5. After you have selected your Deal, select Buy.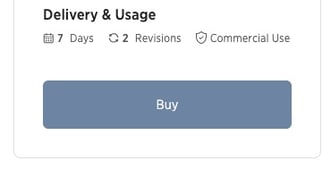 6. Once you select Buy, you will be taken to ShakeBot. ShakeBot is your own personal virtual assistant that will connect you with the Seller to complete your Shake order. At this point, you will be prompted to add an Option to your Order. Select, the checkbox in the upper right-hand corner to add the Option to your Order. You can also select, No thanks if you would just like to purchase the original Deal.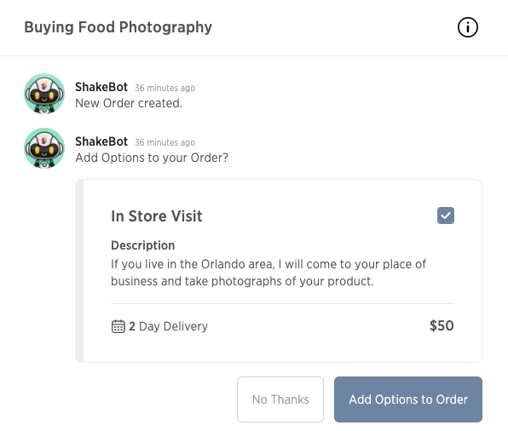 7. ShakeBot will now ask for your Payment Method. If you already had a credit card on file you can choose from your existing options or add a new credit card. Once you have selected your Payment Method, select Use this Payment Method.

8. Finally, ShakeBot will ask you to confirm and fund your Order. Review your Order and then select Fund Order.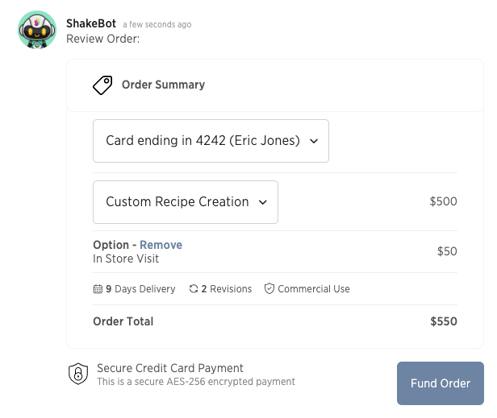 9. Once your Order has been funded, the Seller will have the option to accept your Order and begin creating your content.