In order to keep you informed of new actionable items in the system, we send out notifications via email. If you do not wish to receive these notifications, you can update your Email Preferences in your Account Settings by following the steps below.
1. Click on your name in the top right corner and then select Account Settings.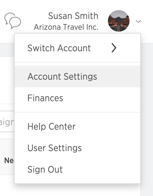 2. Click the Settings tab.

3. Your view will default to the Notifications sub-tab where you can update your Email Preferences. From here, choose which email notifications you would like to receive and at which frequency.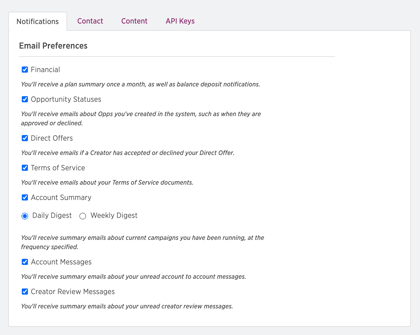 5. Be sure to click Submit to save your preferences.
6. Congratulations! Your information has been successfully updated.