With the recent changes to UAO, you can now opt-in to email notifications for the Accounts you are working with! These settings are User-specific and will not affect other Users associated with that Account.
Setting Your Email Preferences Per Account
1. To opt-in or out of email notifications for an Account, you must first have access to that Account. Use your Account Switcher to switch and log into the Account you would like to manage email notifications for.

2. From here, click the Avatar at the top and then Account Settings.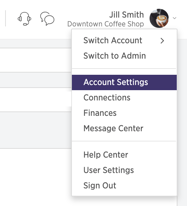 3. Navigate to the Settings tab.

4. From the Notifications tab, select the email notifications you would like to receive and click Submit to save your changes. This will only affect the email notifications that you receive as these notifications are User-specific. If a colleague has access to the same Account, they can set their notifications differently and it will not affect the settings you have selected.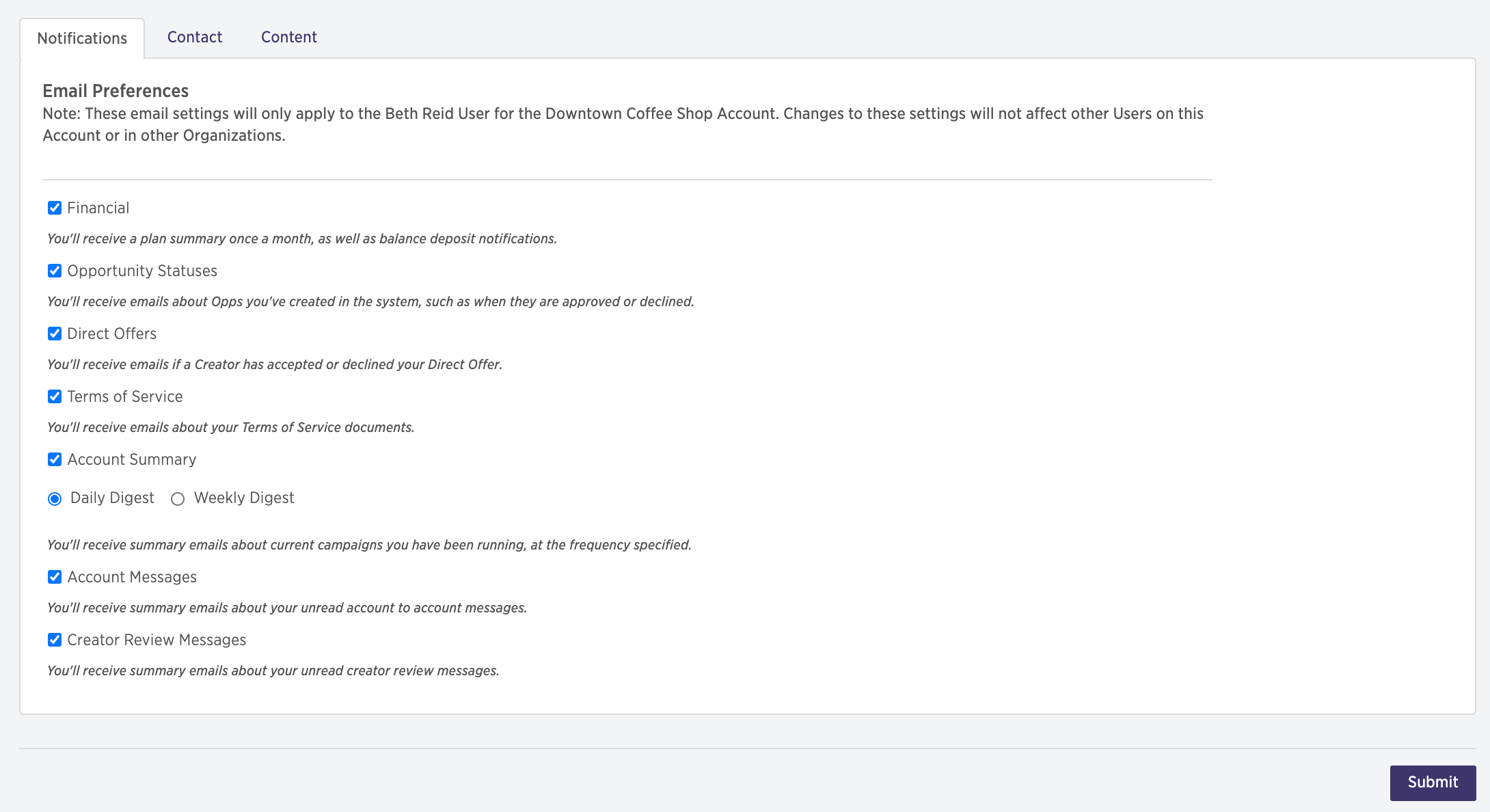 Opt-Out of All System Notifications
1. To opt-out of all system notifications, navigate to the User Settings tab by clicking your Avatar at the top.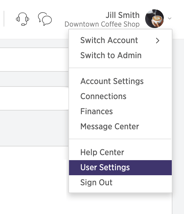 2. Navigate to the Email tab and select the checkbox next to "Unsubscribe from all system notification emails". This will override any email notification settings you have set for any of your Accounts.