Applies to: IZEAx® Standard as well as Enterprise customers.
After an influencer has submitted draft content for you to review in the system, you can send them revision requests from within your project in the system by following the steps below. If you would like to download the influencer's draft content to be reviewed by an external team, please visit Downloading Draft Content.
Go to your Unity Workflow dashboard, click into your campaign > project > Draft Review tab.
From within the Draft Review tab, select the name of the unit you would like to review in the left column.

You will be taken directly to the influencer's draft content for that unit. From here, you can toggle to the Requirements tab where you can review the Details and Elements for this project to ensure that all of your project requirements have been included in the submitted content.
If you would like the influencer to make changes, navigate back to the Content tab and select the yellow highlighted Request a Revision box on the right.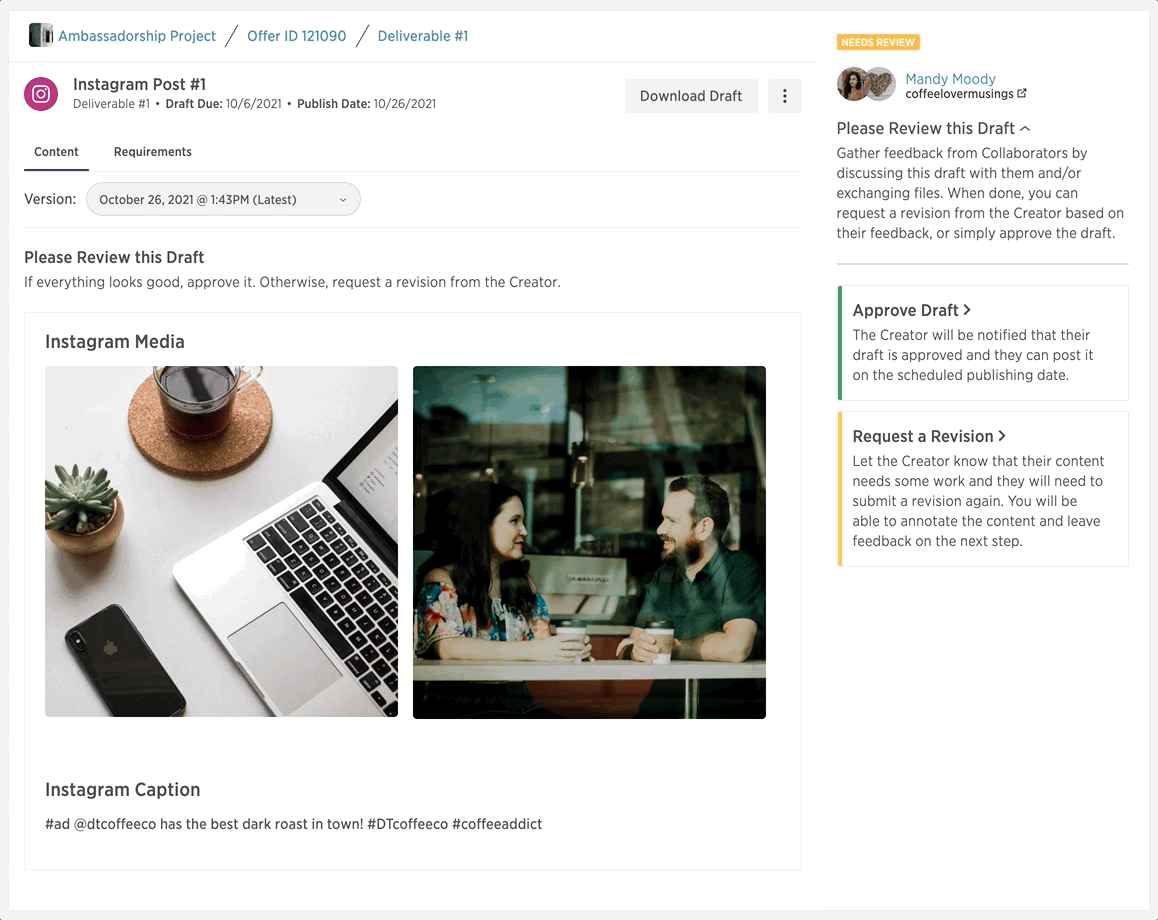 Your view will update so that you can select and highlight text in the influencer's draft content and annotate a revision for it.
After you have made annotations, select the green highlighted Finish Revising box on the right, enter a quick note to the influencer, and then click Request Revision.
Please note: If the influencer submitted several photos and you would like them to only post one or some of them, this is when you will need to ask them to change that and resend to you for approval with only the chosen photo(s).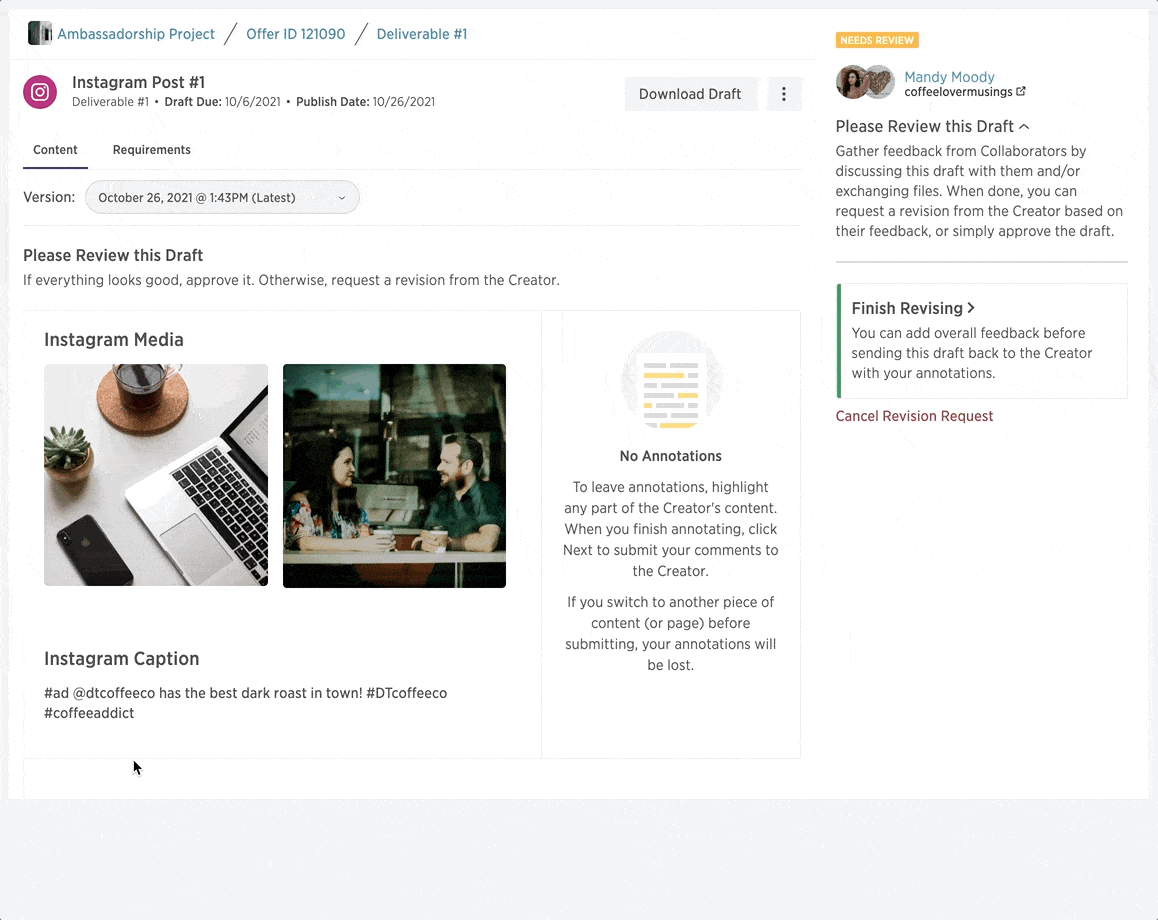 If you navigate back to the Outline tab of your project, you can expand the influencer's offer to see that the unit has now moved to the Revision Requested state.

After the influencer has made the requested changes, their unit will move back to the Draft Review tab for you to review again. Once you are ready to approve their draft, please follow the steps in this article: Approving Draft Content.