Marketers - Reopening A Bid
If a Creator's Offer expires you have the ability to reopen it from your Project Dashboard.
1. Locate the Offer that you would like to reopen from the Missed Offers side panel and click on the

icon.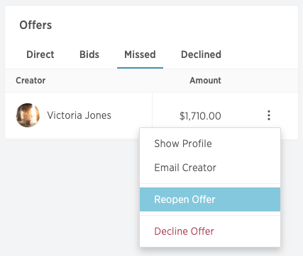 2. Select Reopen Offer. A fly out will appear where you can enter the Offer amount you would like to send to the Creator.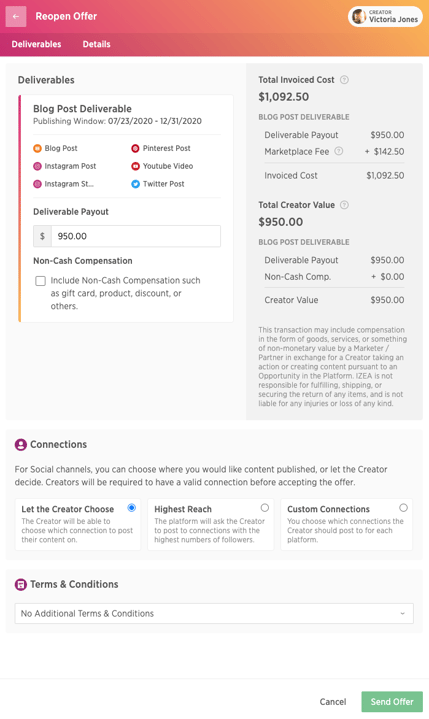 3. Once you have entered your offer amount, click Send Offer.