Marketers - Reopening A Bid
If a creator's offer expires you have the ability to reopen it from your project dashboard.
Locate the offer that you would like to reopen from the Offers right-hand side panel by clicking on Missed > the icon.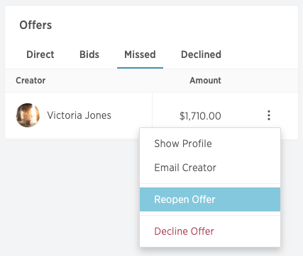 Select Reopen Offer and a fly-out will appear where you can enter the offer amount you would like to send to the creator.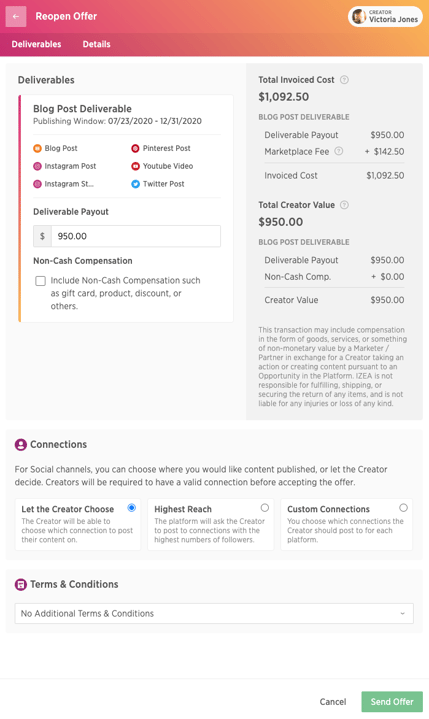 Once you have entered your offer amount, click Send Offer.