Influencers - Profile Settings: Updating Your Address
If you are participating in a campaign that requires the marketer to mail you product you will need to have your mailing address listed on your account. Make sure to keep this information as updated as possible. Please note that we do not share, sell or disclose personal information to third parties, except as described in this Privacy Policy.
Navigate to and select Settings at the top of your Creator Dashboard. You can also select your Avatar at the top of your account and click Settings.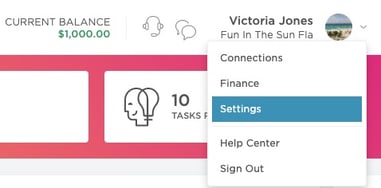 On the Profile settings page, select the Basic Info tab and then locate the Address fields.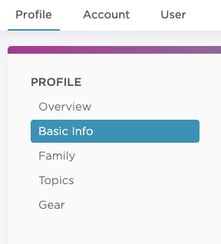 From here, you can add or update your mailing address.