Influencers - Profile Settings: Filling Out Your Gear Tab
The Gear tab lets us know if you are capable of creating different kinds of video content. Virtual Reality Content, Aerial Videos, and Underwater Videos are topping the charts and we want you to be able to showcase some of these amazing videos.
Navigate to and select Settings at the top of your Creator Dashboard. You can also select your Avatar at the top of your account and click Settings.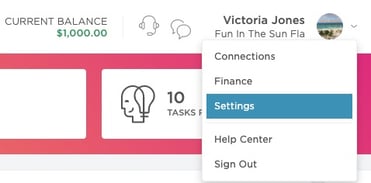 On the Profile Settings page, select the Gear tab on the left-hand side.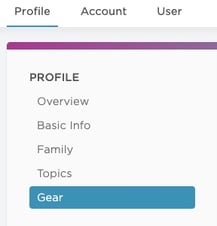 Once on your Gear tab, you will be able to select which types of video content you have the ability to create. To fill these out, simply click on the down arrow and select either Yes, or No.