The Basic Info tab in your profile settings is your one and only chance to provide marketers with information about you. When marketers are searching for creators to fulfill a project, they will be able to filter their searches based on the information you have provided.
Navigate to and select settings at the top of your creator dashboard. You can also select your avatar at the top of your account and click Settings.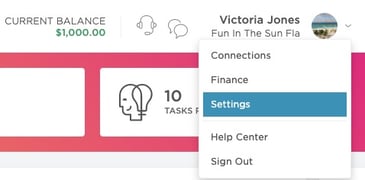 On the Profile Settings page, select the Basic Info tab.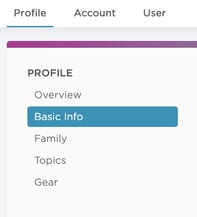 From here you will be able to provide information about yourself to the Marketers. This information is not required, however, it will help you to appear in search results.
Gender
Date of Birth
Education
Income
Ethnicity - you may choose up to four Ethnicities for your Profile Settings.
Language - you may choose up to four Lang for your Profile Settings.
Address - if you would like to learn more about updating your Address please see this article.