The Topics tab is a good chance to provide marketers with more information about you and your social media presence. When marketers are searching for creators to fulfill an opportunity (for example - a candy company is looking for a creator who posts often about food), they can search in a specific category to find creators. If you have not supplied that detail, you will not be returned in that search.
Navigate to and select Settings at the top of your Creator Dashboard. You can also select your avatar at the top of your account and click Settings.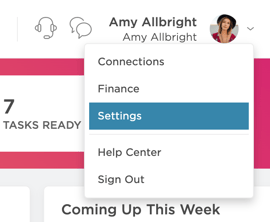 On the Profile Settings page, select the Topics tab.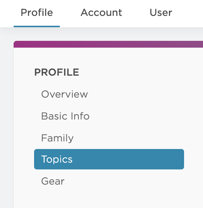 From here you will be able to provide information about yourself to the marketers. This information is not required, however, it will help you to appear in search results.
Once you have filled this section out, it will auto-save in real-time to your account.