A Connection is a social media property that you have added to your account in the platform. For example, your Blog, Facebook, Instagram, or Twitter. In order to be visible to Marketers, you need to customize these properties.
Providing information, like the tags you use most frequently or the communities (Beauty, Fashion, etc.) your properties align with, are a few ways Marketers might find you in the platform. The article below will help you to optimize your connected social accounts:
1. To locate your Connections tab, click on your Avatar in the top right corner and then click Connections.
2. Here you will see listed all of the social media accounts you have connected to the platform. Mousing over a Connection will show a percentage signifying how much information you have filled out so far. To be more visible, we recommend filling out all of your Connections to 100%. To get started, click View Details.
3. Depending on the Connection type, there will be various tabs to select within the Connection, each containing different information to be filled out. All Connections will have a Connection Overview and Target Audience tab, with the exception of Facebook and Instagram which will also have a Promoted Posts tab and Blogs which will also have a Google Analytics tab.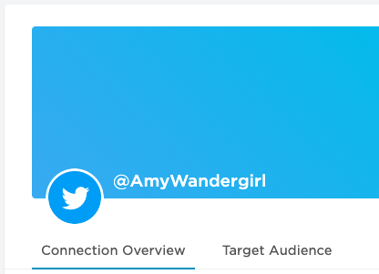 4. The Connection Overview tab will contain the following, which we recommend filling out to completion:
Asking Price - the amount you are willing to accept for a Direct Offer from a Marketer.
Communities - general areas of interest that your Connections focus on.
Tags - keywords that describe your Connections.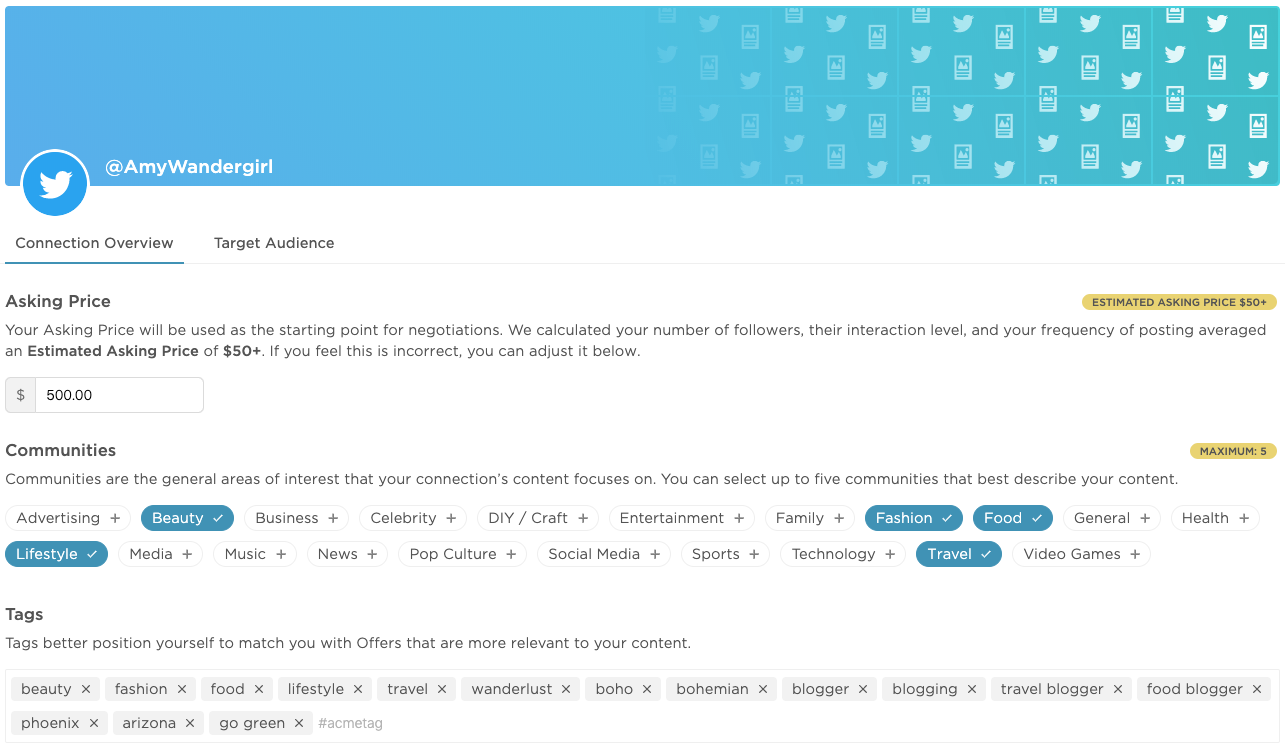 5. The Target Audience tab will contain the following, which we recommend filling out to completion:
Language - what language you use on your social account.
Age - the general age range of your followers.
Income - the general income range of your followers.
Gender - the typical gender of your followers.
Ethnicity - the typical ethnicity of your followers.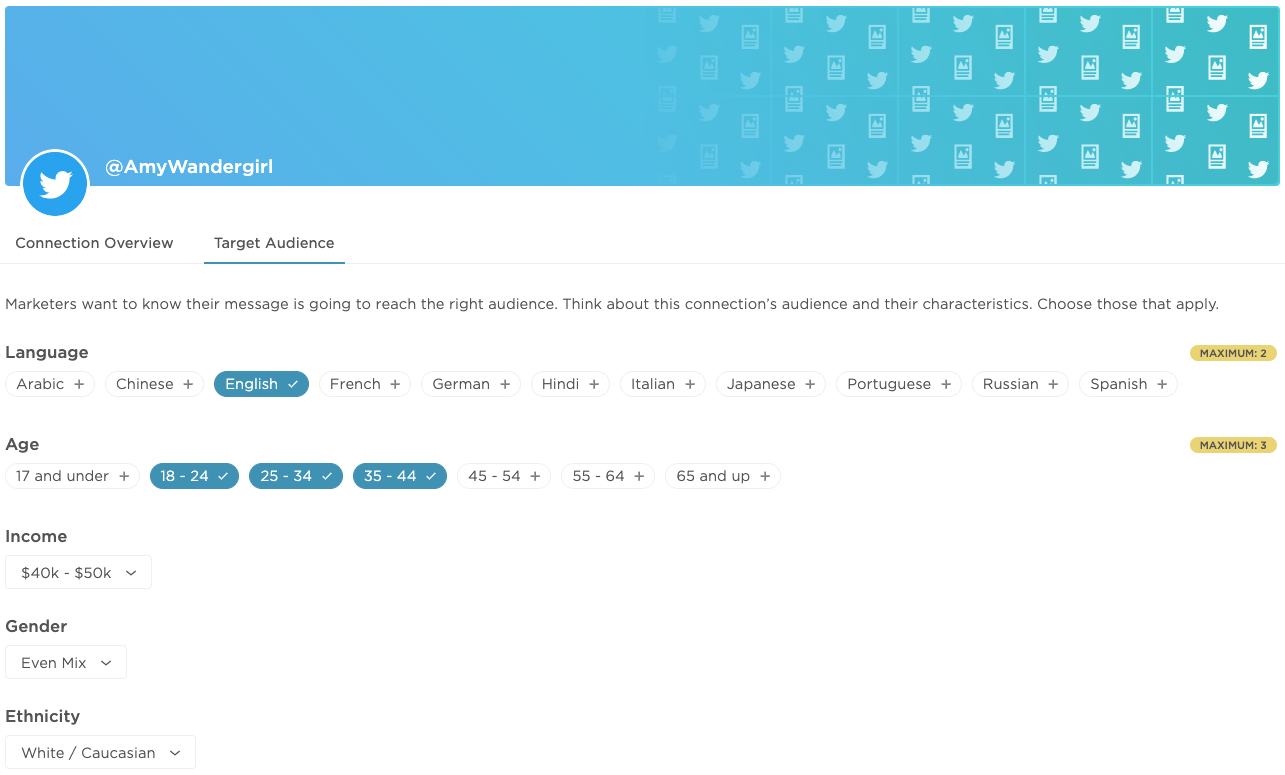 6. When you have finished filling out all of the information for your social Connection, be sure to click Update Details in the lower right hand corner to save the changes.

7. Repeat the above steps for each of your social Connections. You want to ensure that each of your Connections (Blog, Facebook, Instagram, Twitter., etc) has every tab completed and saved. Once you are finished, mousing over a Connection will now show that it is 100% complete.