The Direct Pay tab allows you to reimburse creators for expenses incurred during the course of the campaign. The top section of the Payments Dashboard will allow you to search through previously completed payments by creator name, transaction ID, status, and/or date range. You can also Send Payments to a creator from this top section.
The bottom section of the payments dashboard will show all payments that have been created and/or requests received. The following information is included in the bottom section of the Payments Dashboard:
ID - The payment ID. This number can be used to locate individual payments in the search payments bar.
Transaction Date - Date the payment will expire if not accepted or declined.
Type - This will indicate whether the payment was requested by yourself (Request to) or sent from the marketer (Payment From).
Name - The creator that your payment was either sent to or requested from.
Status - There are a few different status types once a payment is created:
Completed - The payment was accepted by the creator and is complete at this time.
Denied - The payment has been denied by either the creator or the organizational admin. Click View to see the reason (if provided).
Pending - The creator has sent you a payment for review.
Pending Admin- The payment is waiting for organizational admin approval.
Draft - A payment that has been started but is not complete.
Revision Requested - A request from either the organizational admin or the creator to change the payment.
Canceled - A Payment Canceled by the creator, marketer or organizational admin.
Expired - A Payment that was not accepted within seven (7) days.
Amount - Amount requested or sent for that specific payment.
When on the Payments Dashboard you can filter through your payments in a few different ways:
Payment Search Bar
Payment Status
Payment Payout Amount
Associated Campaign
Payment Date/Date Range
Payment Search Bar
The search bar allows you to filter and search through payments by transaction ID or by creator name.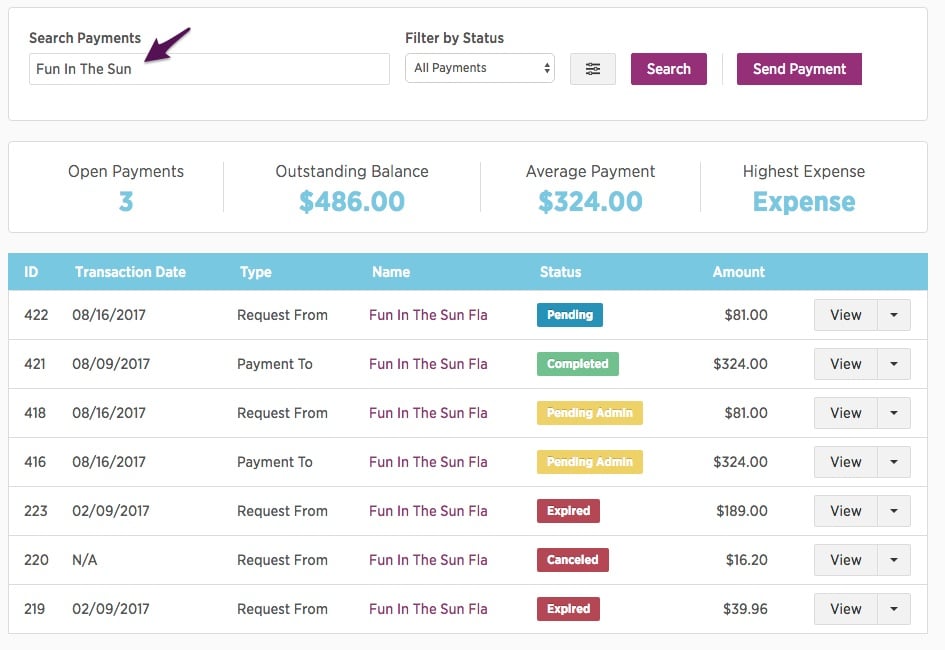 Payment Status
The Filter by Status drop-down menu allows you to filter your payments so that only payments that have a certain status are shown. For example, if you are looking to view only payments that have been completed, this is the filter option to use.

Payment Payout Amount
The next filter allows you to view only payments between a certain payout amount or that have a certain transaction date.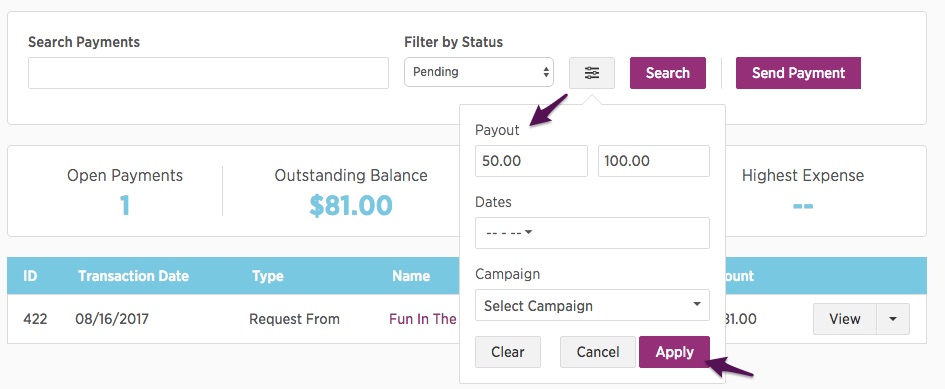 Associated Campaign
Select the campaign associated with your payment by selecting the drop-down under campaign. This list will only include the campaign created under that specific marketer account.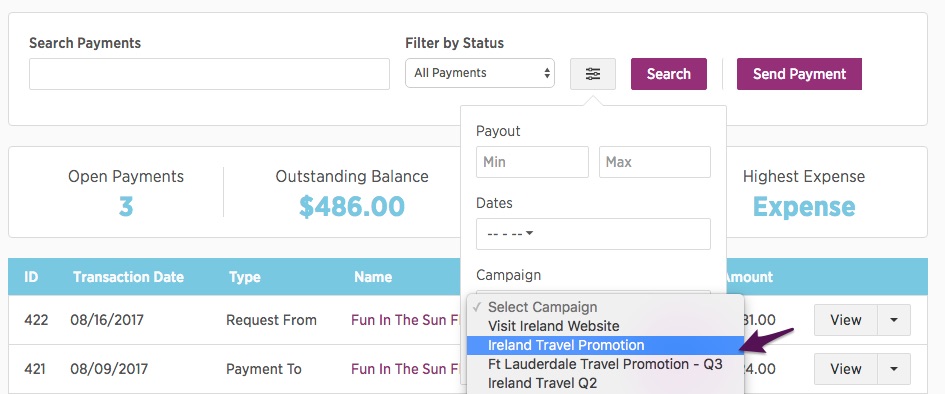 Payment Date Or Date Range
You can select a date range by clicking the drop-down next to Dates. Once you have set all of your search criteria, click Search to filter your results.
Date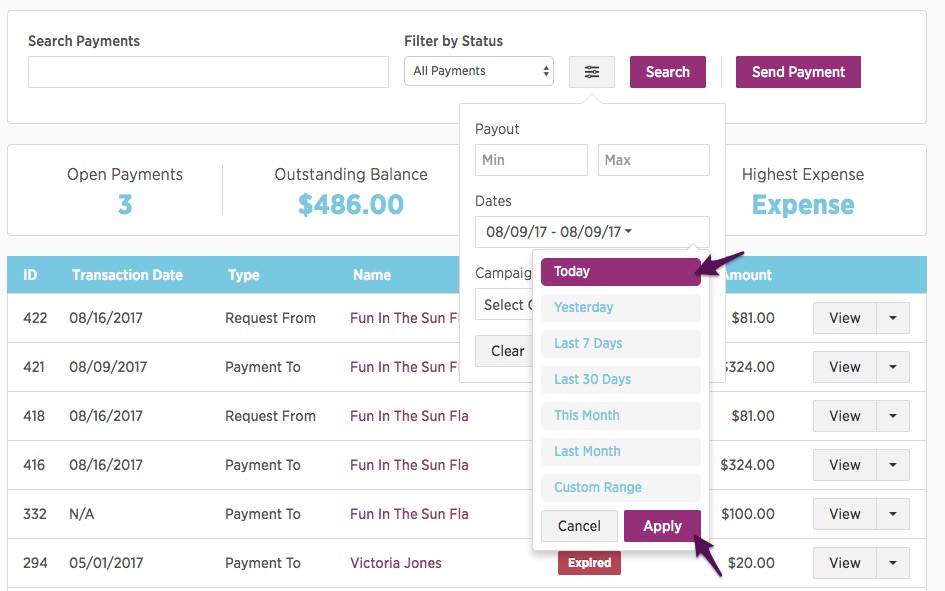 Date Range