After you have submitted your draft content for marketer approval in the system, you may receive feedback or a revision request. Marketers can comment on specific content within your submission to request changes. This article will walk you through how to respond to revision requests in the system.
Click into the offer that is ready for revisions (it will be listed as Revision Requested) by selecting the Project name.

Locate and click the green Revision Requested button for the post that needs to be modified.

You will be taken to the content creation page. From here, review any feedback from the marketer in the yellow box on the left, and check the right side of your screen for any annotations noting specific revisions the marketer would like you to make. This will correspond to a highlighted word or phrase within your content. If you click on a highlighted word or phrase, it will highlight the annotation that corresponds to it.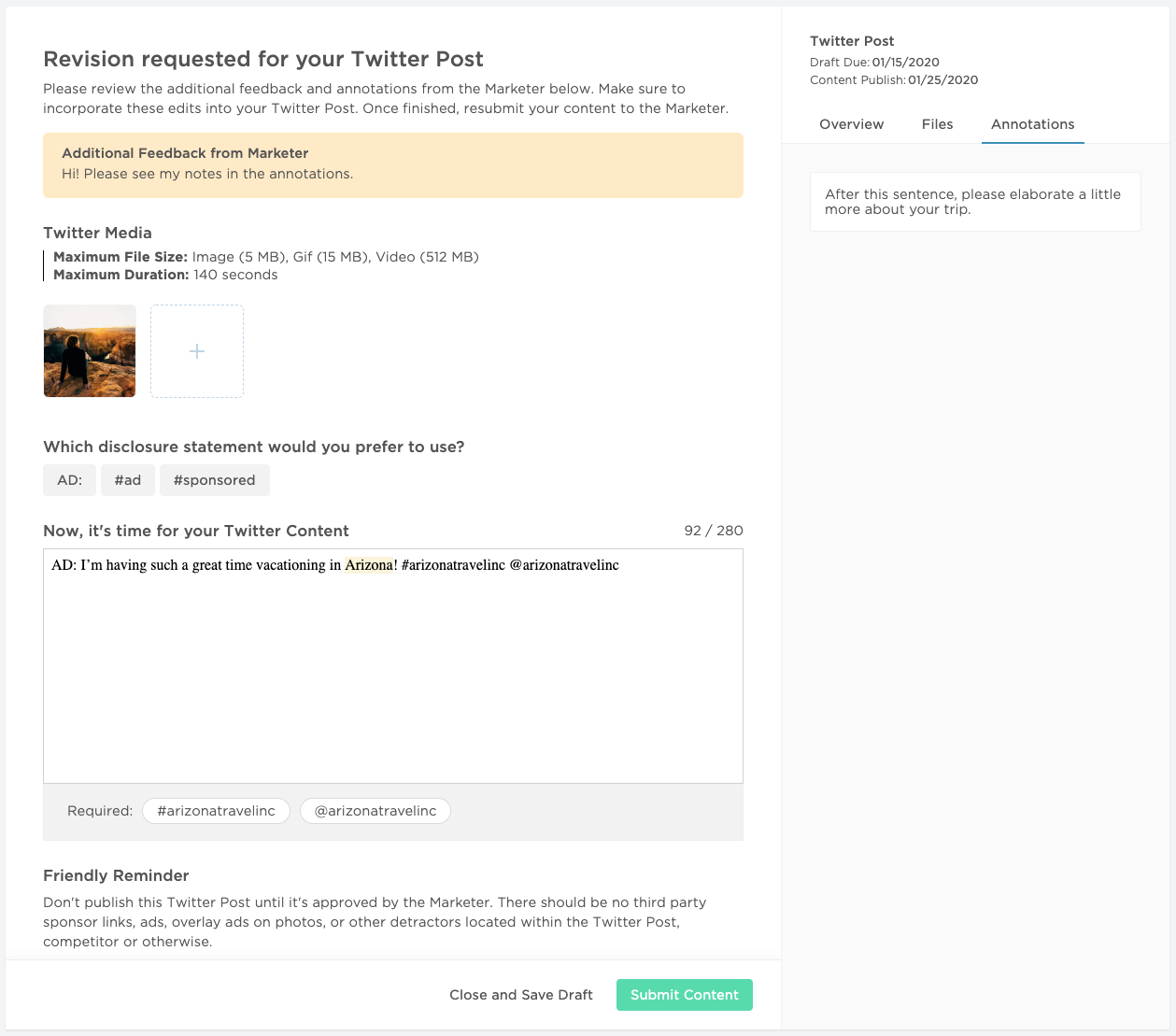 Make the requested changes in the content text box on the left, and then click Submit Content.

After the marketer approves your content, it will be ready for you to post. Please be sure to check back in the system for approval from the marketer.