If you wish to send your List of Creators to clients for review, you can send them directly from your Lists Dashboard. Sending Lists will allow your clients to easily rank Creators for use in Campaigns.
1. Locate the List you would like to use from your List Dashboard.

2. Select the drop-down on the far right-hand side and click, Save as Campaign List.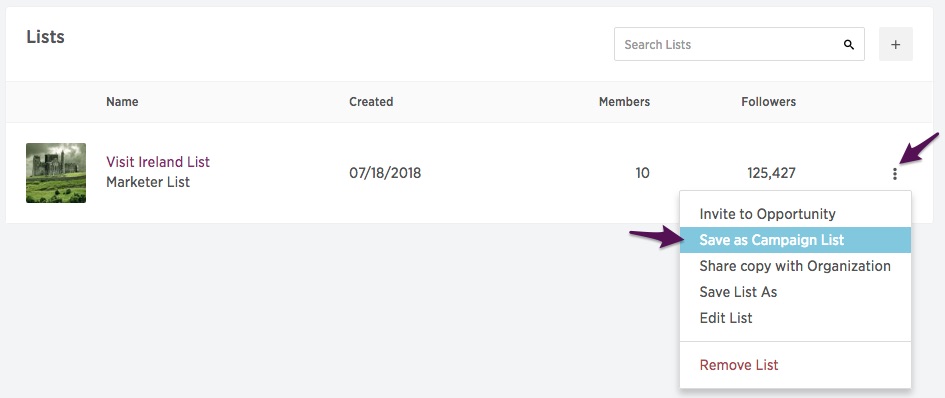 3. A pop-up will appear. Select the Campaign where you would like to send your List. You may also choose to rename your List at this point, however, it is not required. Once completed, select Copy to Campaign.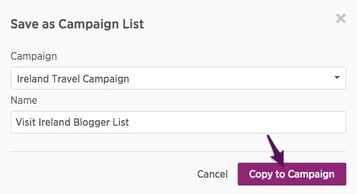 4. Your List will be copied to the Campaign you selected. You can view your copied List by clicking into your Campaign and selecting the Creators tab. This List will then need to be submitted to your client for Delegated Creator Review.