You can manage your plan subscription at any time on the Plans tab. You are able to downgrade at any time however you will remain on your selected paid plan until the end of the paid 30-day period as plan fees are not eligible for a refund.
For Example: I upgraded to the pro plan on December 1st and then on December 16th I decided that I will not need the benefits of the pro plan for the month of January. I do not want my plan to renew automatically so I have now downgraded to the free plan. My account will remain on the Ppo plan until December 30th, at which point my pro plan period will end and my account will switch to my selected Ffee plan.
Follow these steps to stop your plan from renewing at the end of your plan period:
Navigate to your Settings.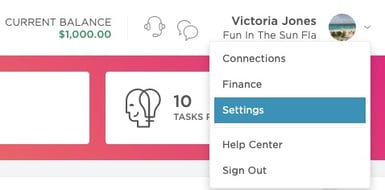 From your Settings, click on the Accounts tab and then Plans.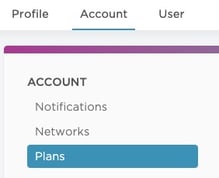 To downgrade and cancel any further subscription fees, click on the Select Plan checkbox under the free plan option.
A pop-up window will appear asking you to confirm your selection. Select, Continue.