If you would like to participate in Direct Pay, utilize PayPop™, add your credit card, or upgrade your creator Plan, you will first need to add and verify your phone number. Follow the steps below to do this:
Navigate to your avatar, click the dropdown, and select Finance.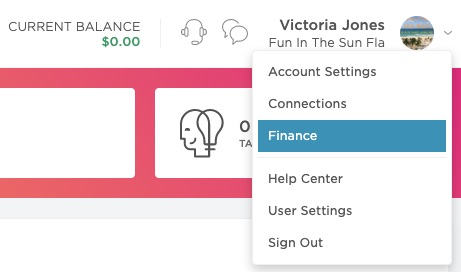 On the right hand side, click Add Phone Number.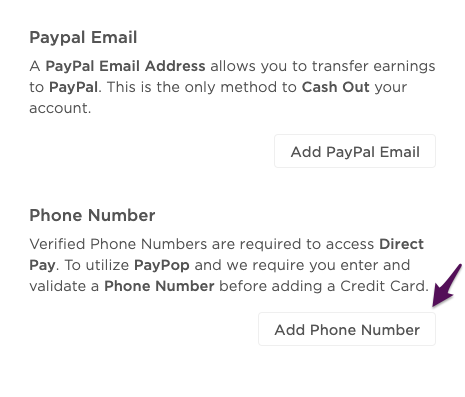 Enter your country code and phone number (with no spaces or dashes), including the area code, then click Send Verification Code in the bottom right corner. For more information on country codes, please visit What is a Country Code?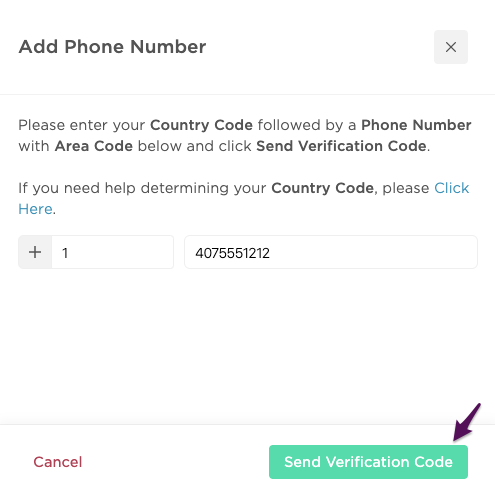 You should then receive a text message sent to the phone number you entered with the verification code. Once you receive it, enter it in the platform and click Verify Code.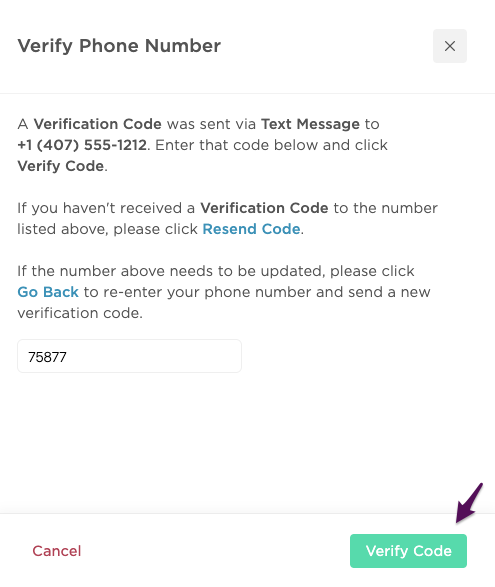 Now that your phone number has been verified, you will be able to add your credit card to the system which will allow you to to utilize PayPop, upgrade your creator plan, or participate in Direct Pay.
Please note: Some credit cards outside of the United States are not accepted at this time. If you experience this issue you may make a deposit through PayPal on the Finances tab.