During the offer workflow process you will be able to email Creators based on the state their offers are in currently. You can find instructions below to guide you through the process.
Emailing Creators from Unity Workflow
Log into your account and go to your Unity Workflow tab on the left-hand navigation. From there, locate the campaign you would like to view from the list of Active Campaigns.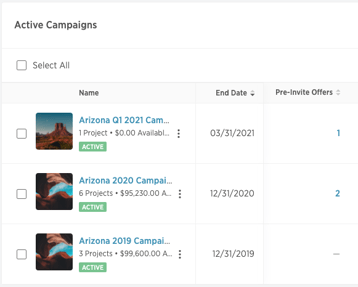 When you have reached the Projects Dashboard, locate the name of the project that you would like to contact creators for. You will find this under the Projects tab.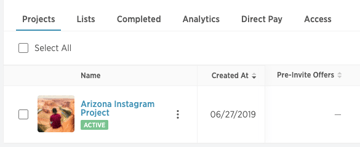 After locating the project, select the icon beside the name of the project. Select the option to Email Creators.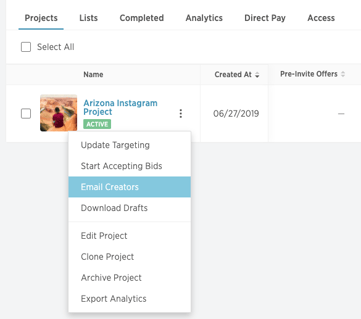 Clicking the Email Creators button opens a pop-up screen, enabling you to bulk email creators. Click the bubble that corresponds to the type of email you would like to send. After marking your desired selection, click Email Creators.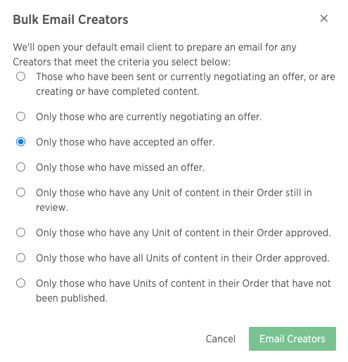 A new window will open, prompting you to compose an email to draft to the creators. Click the Generate Template button to proceed. Clicking this button prompts your email application to open with the creator's emails so that you can contact them directly. Note: creators will not be able to see the addresses of other recipients if they are in the BCC line.