After you have created your project, you will be able to clone it for easy recreation of the information you already entered.
From your Unity Workflow dashboard, locate and click on the Campaign Name containing the project you would like to clone.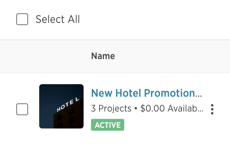 Select the icon next to your project name > Clone Project.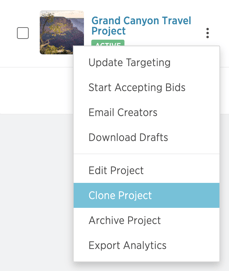 This will redirect you to a new project flyout where the information from the project you cloned will be pre-populated.

You will be able to edit the following information:

Campaign associated with project
Project name and image
Project brief
Additional files
Open bidding Setting
Deliverable
Units
Required elements
Draft due date
Publishing window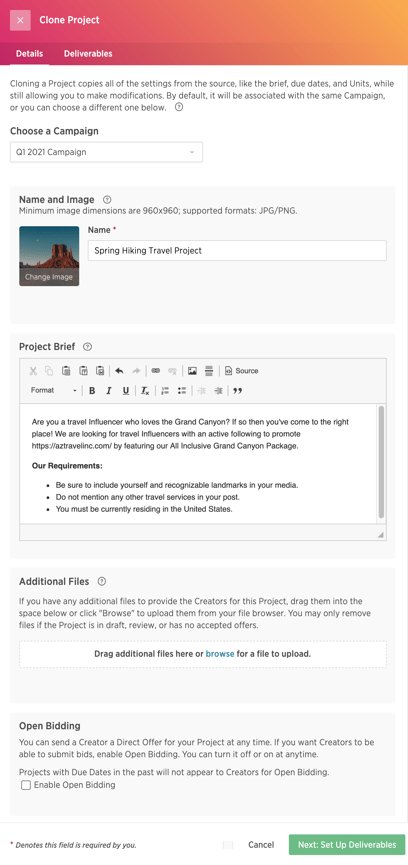 For more information on setting up a project, click here.
Please note: Cloning projects does not clone offers that were sent in the original project. Additionally, if you want to change the deliverable(s) from the one that was pre-populated in the original project, you will lose all of the information entered for the original unit(s).
Once you have finished all of your needed edits, click Create Project.