The Creator Marketplace® is an online marketplace that allows sellers to offer services through listings. Creators of all types including influencers, photographers and podcasters can use the marketplace to collaborate and transact with individual buyers.
Purchasing a Listing
After you have chosen a listing you would like to purchase, click on the image of the listing. This will take you to the listing's details where you can choose the deal you would like to purchase.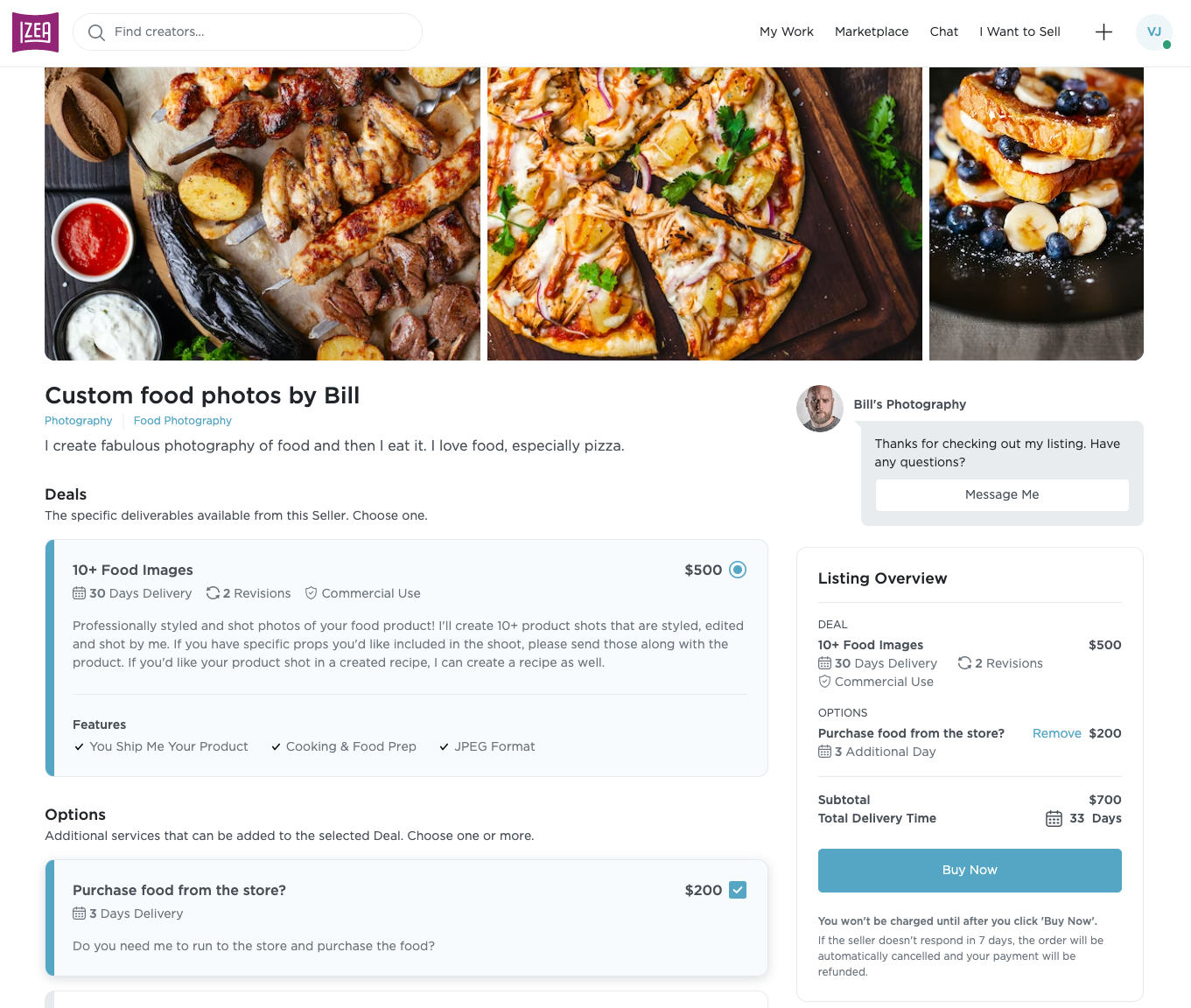 Deals
When purchasing a listing, you must first select a deal. Deals are various packages that the creator offers. The prices for deals vary based on the scope of work, days for delivery, the number of revisions and the type of content licensing. Each deal has a subset of Features that the creator offers. Features can also affect the price of a deal. If the deal is almost perfect but you would like to request some changes, message the seller and begin a conversation. Often they can accommodate.
Options
Options are services that can be added to the selected deal of the listings you are purchasing. Pricing will vary depending on the days for delivery and the scope of work. If the creator has provided more than one option, you can select more than one option. After you have selected your deal and options, select Buy Now.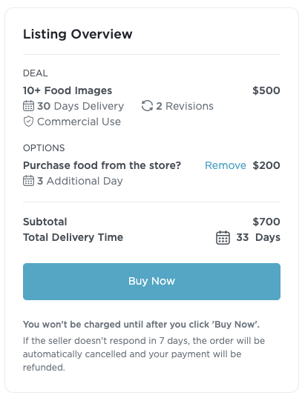 Once Buy Now has been selected, you will be taken to Stripe for checkout.
Important note: You cannot move forward in the process until the purchase has been completed.
Once on the Stripe checkout, you will see the invoice for the listing you are purchasing. You will also see a pop-out to either add your payment information or use a saved card on file.
Once your order has been funded, if there are any buyer requests, you must respond to these before the creator will have the option to accept your order and begin creating your content.
Please note: If the seller does not respond in seven days, the order will be automatically cancelled and your payment will be refunded.