If you are looking for a Brand that is not already included, you can use the Suggestion tab in the BrandGraph toolbar to put in a request. Outside of your allocated number of Brand seeds, you can at any time make a suggestion to add new Brands.
PLEASE NOTE: Brands can take up to 30 days to be populated due to our scheduled ingestion period.
To Suggest a Brand, fill in the fields below:
Brand Name (ex Cheetos)
Brand Owner (ex Frito-Lay)
Brand Category (ex chips, snack foods)
Brand Websites & Social handles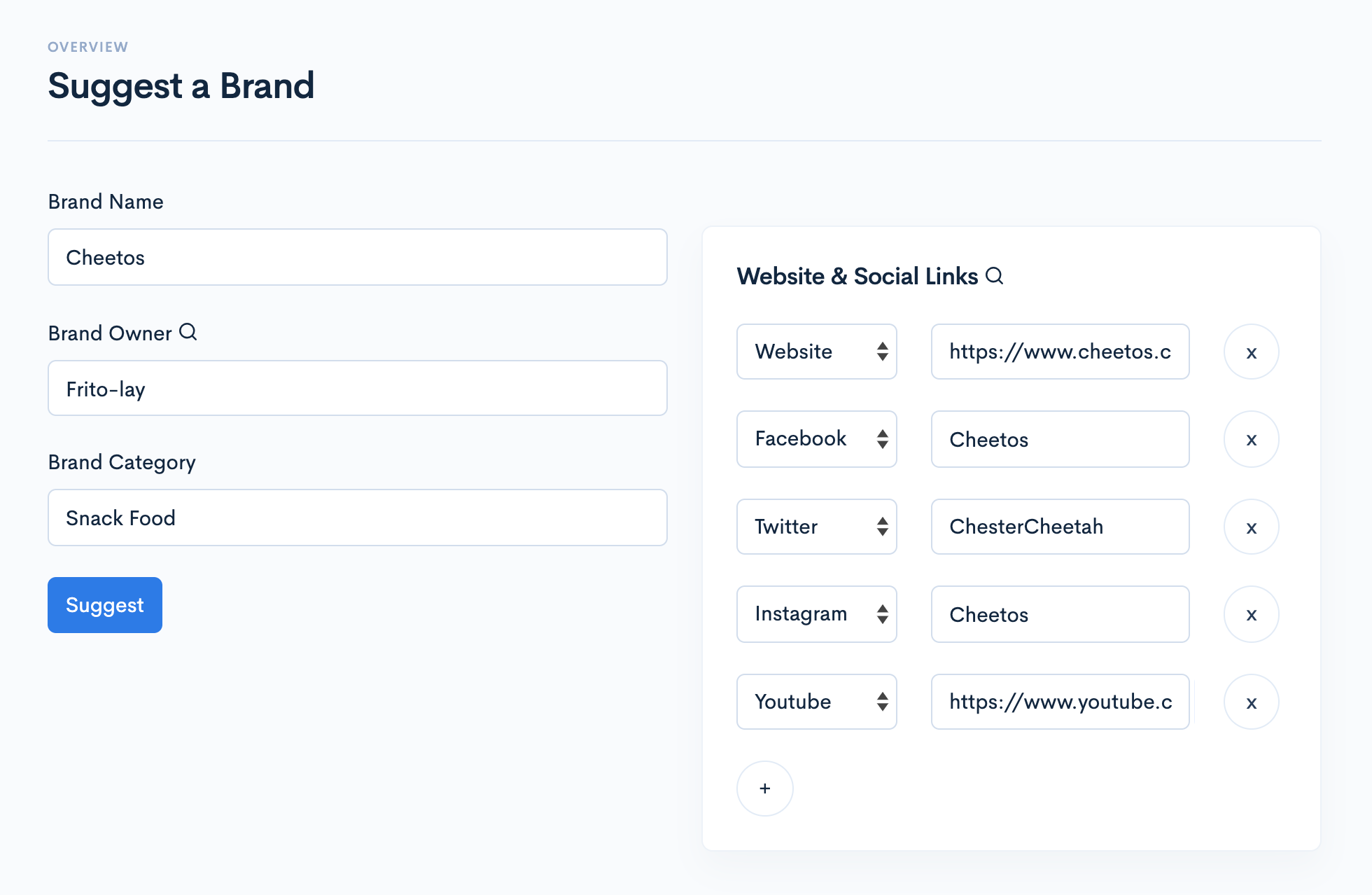 If you do not know the Brand Owner, you can use the magnifying glass to locate it via Google.
You can add as many Categories as you feel are applicable, however, a BrandGraph administrator will place the Brand in only those Categories they feel are the best fit.
You can remove or add additional social handles by using the X and + symbols.
BrandGraph will keep track of the Brands that you have previously suggested in your dashboard, and you will be notified via email once any new suggestions have been added.