After an influencer has submitted draft content for you to review in the system, you will have the option to either request revisions, renegotiate, or accept their content by approving their draft.
Go to your Unity Workflow dashboard, and click on your Campaign > Project > Draft Review tab.
From within the daft review tab, click the name of the Unit in the left column.

You will be taken directly to the influencer's draft content for that unit. From here, you can toggle to the Requirements tab where you can review the Details and Elements for this Project to make sure everything you have required has been included in the content.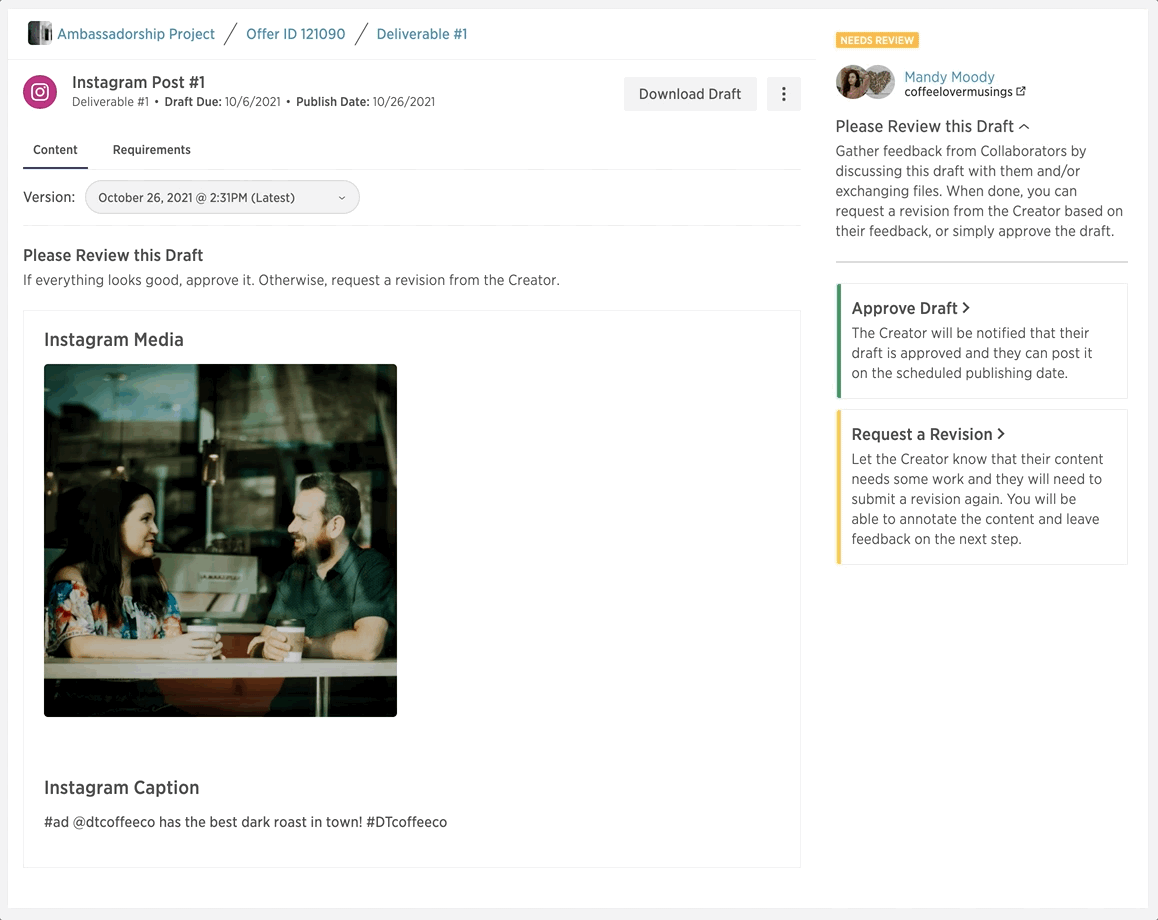 Once you have confirmed that everything looks good, select the green highlighted Approve Draft box on the right and then click Approve Content.
If you navigate back to the Outline tab of your project, you can expand the influencer's offer to see that the unit has now moved to the Pending Creator Publish state.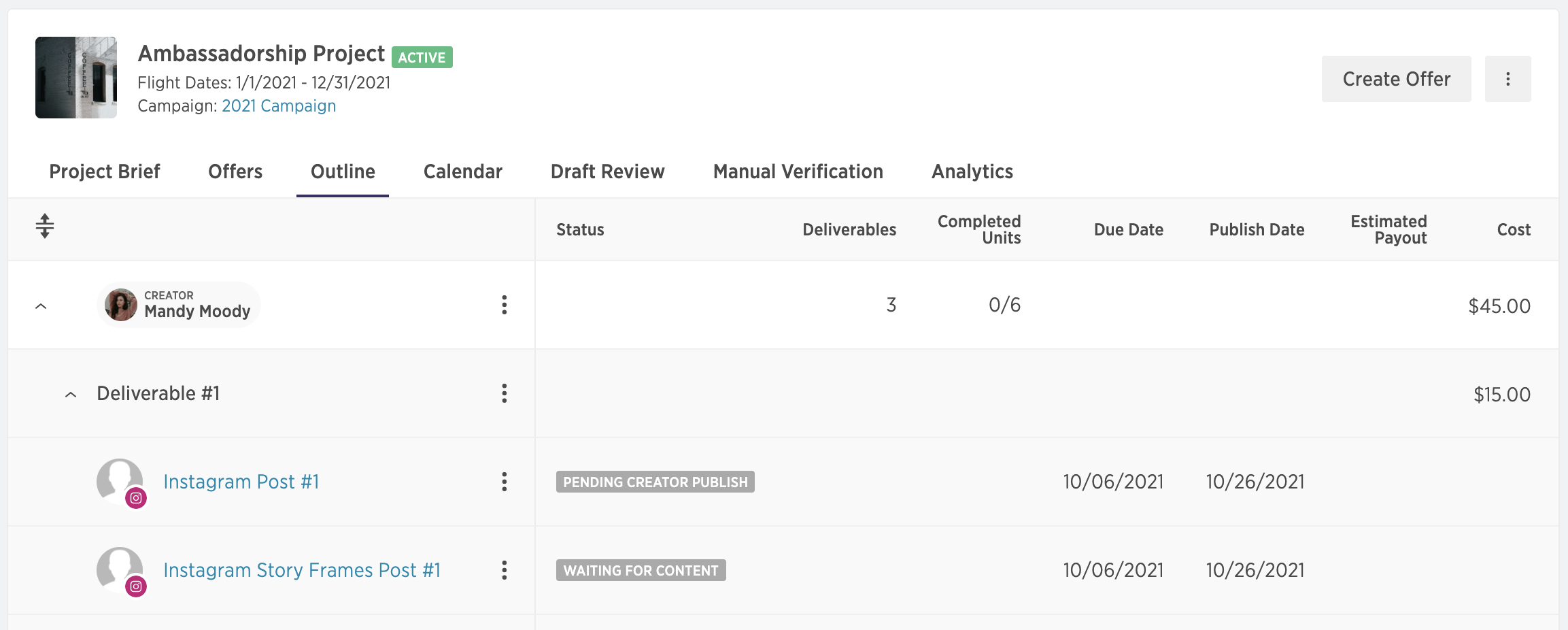 After you have approved all units within an offer, the other unit statuses will also change to Pending Creator Publish. The influencer will now need to post their content and then submit their URL links and/or Instagram story metrics to complete the workflow so that their payment process can begin. If at that point you need to manually verify their submissions, the following articles will help walk you through this process:
Manually Verifying Link Submission