Adding your Pinterest to the platform is simple and this article will help walk you through this process step by step. Please make sure you are already signed into your Pinterest account in another window before connecting.
Once logged into your account click on your avatar at the top and select connections.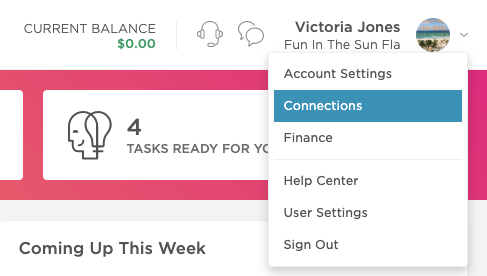 From here you will be taken to your connections dashboard. Click on Add Connection. If you already have a Connection added you will need to click on Add Connection in the bottom right-hand corner of your dashboard.
On the flyout, choose the Connection you would like to add. For the purpose of this article we will select, Add Pinterest.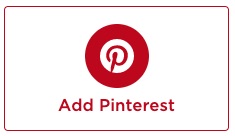 A pop-up will appear and ask if you would like to authorize the platform to use your account. Click Authorize app. Please note that we will never post anything to your Pinterest account without your prior consent. All posts made to your account consist of content that has been approved by you and the marketer in the platform.
Next you will need to fill out all of your Connection's information. Filling out the Asking Price, Communities, Tags and Target Audience will help marketers locate your connection for their campaigns. As you fill out this information the connection completion percentage will increase. Your connection will only be 100% complete If you filled out all of the information on all three tabs.


Once you have added all of your details on the connection overview and target Audience tabs, select done.