In order to participate in Blog projects, you must first connect your Blog to the system. All users must also connect their Google Analytics Account in order to be eligible for any Blog Projects. This article will walk you through setting up your Blog and Google Analytics in the system.
Once you have logged into the system, click on your avatar in the top right corner and select connections.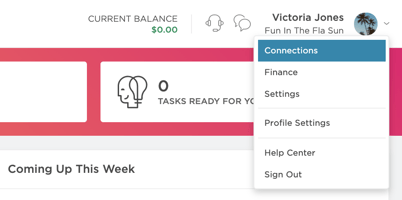 From here you will be taken to your connections dashboard. Click on add connection.
Pro tip: If you already have other social connections already connected here, the add connection button will be located in the bottom right corner of your screen.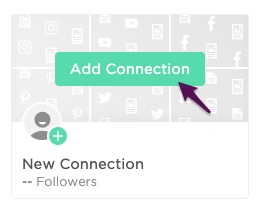 A flyout window will appear. From here, select the connection you would like to add. For the purpose of this article we will select, Add Blog. If you have a WordPress.com account, please connect it as a Blog connection and not a Wordpress connection.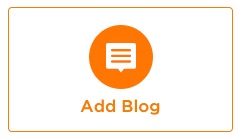 After you select your connection type, a pop-up window will appear. Depending on your browser settings, the pop-up window may appear behind your main screen. If it does, you will see the following screen and will need to minimize this main browser window to locate the pop-up window.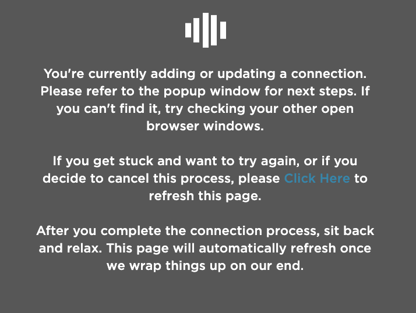 Once you have located the pop-up window, enter your Blog's name and URL in the respective fields and then click submit.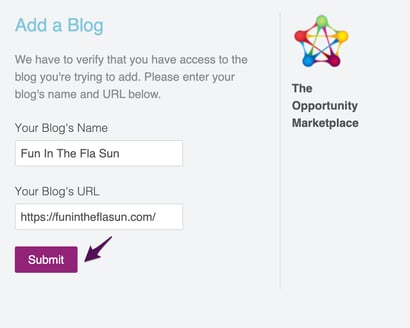 After you click submit, a green account connected notification will appear at the top of the pop-up window. Your connection is not complete yet however. You will now need to click the purple authorize button at the bottom of the window to connect your Google Analytics account to the system.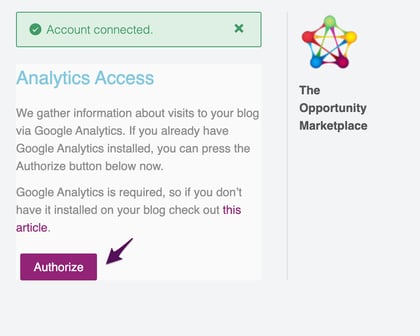 After your click authorize, a new screen will appear in the pop-up window. From here, you will need to login to the email account associated with your Google Analytics account. If it has auto-populated for you here, click it, otherwise click use another account to sign into your correct Google Analytics account.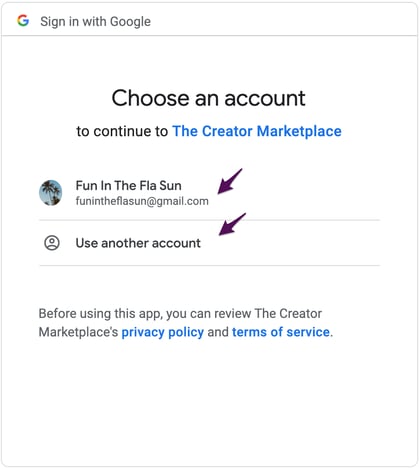 In the next screen of the pop-up window, you will need to click the blue allow button to allow the system read-only access to your Google Analytics.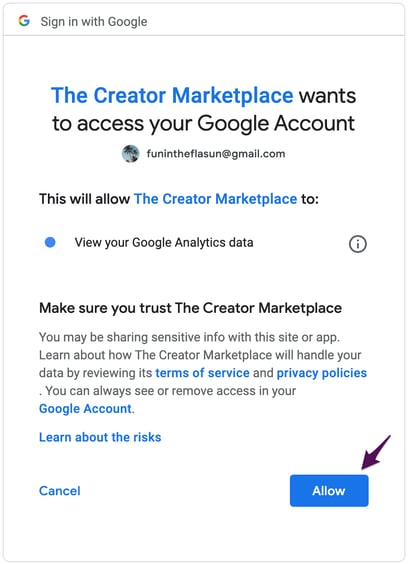 After you have connected your Google Analytics, the pop-up window will close and you will be taken into your Blog connection in the system where you will now need to fill out all of your connection's information. Filling out the asking price, communities, tags and target audience will help marketers locate your connection for their campaigns. As you fill out this information, the connection completion percentage will increase at the bottom of your screen. Your connection will only be 100% complete if you fill out all of the information on all tabs for your connection.
Once you have added all of your details on the connection overview and target audience tabs, click next.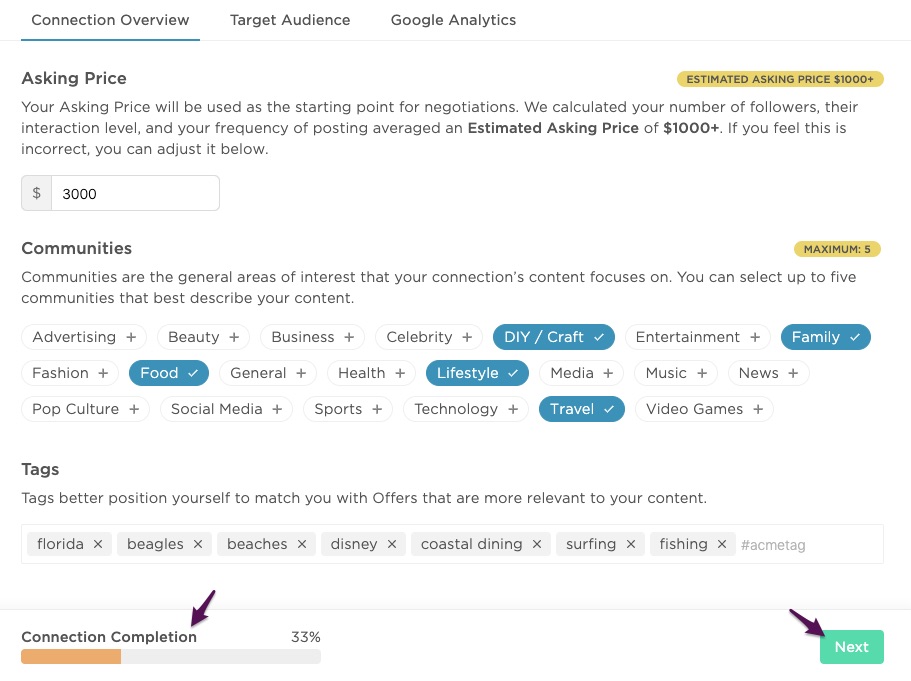 Once you have finished all tabs, click done in the lower right corner of your screen to save your updates.

That's it! Your connection is now complete in the system!