Some projects require that you take that extra creative step by including user-generated photos in your blog post. This tutorial will walk you through how to include photos in your draft content when submitting to the marketer for approval in the platform.
Please note: Workflow must be completed on an up-to-date desktop or laptop computer browser, system workflow cannot be completed on mobile web or app.
Adding User-Generated Images To Your Post
While creating your content, you can include an image (not provided by the marketer) by clicking on the image icon on the navigation bar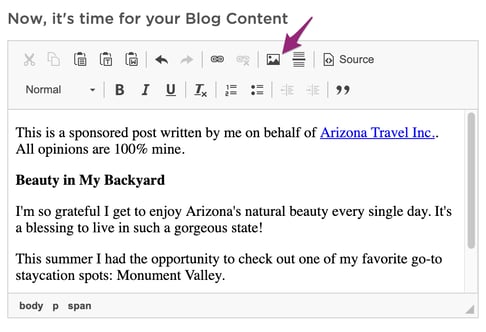 This will prompt the image properties window where you simply need to paste the image URL into the box that says URL.
You will need to use an image hosting site for your photos. From there, you will find the direct image URL to the right of the image.
You can also right-click on the image (once it's hosted publicly on a site) and click copy image address and then paste that link into the image properties window.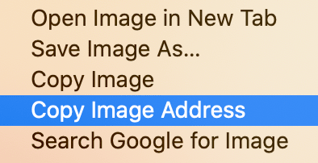 Once you have pasted your image URL, click OK to insert the image into your draft content. If you notice that your image is not properly formatted within your post, you can double-click the image to open the image properties window again. From here, you can adjust the width and height of your image to make the image fit. Feel free to play with the pixel numbers here until you are happy with your photo size.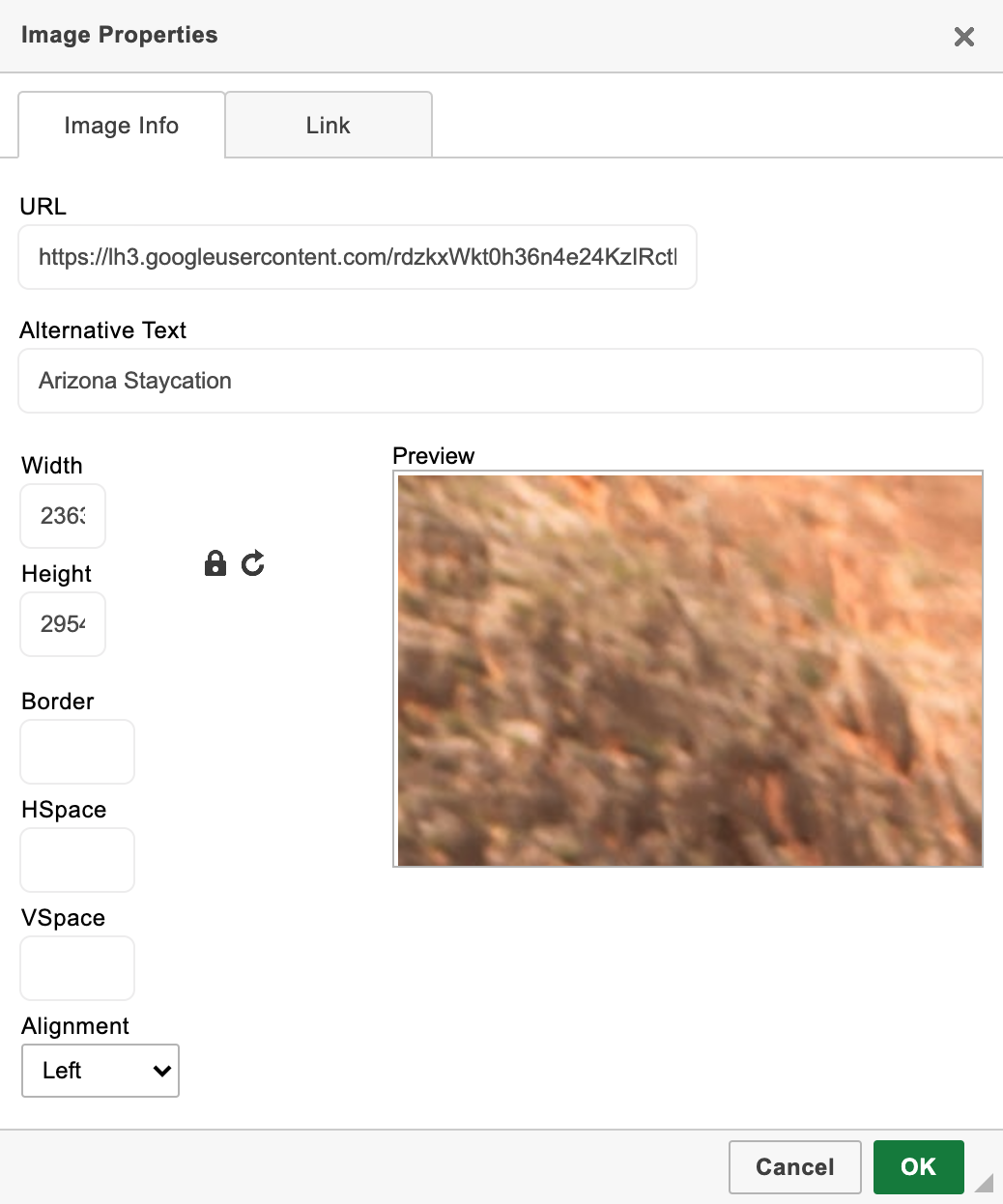 If you would like for the image to point to a specific URL when clicked, you can add the URL for it to the link tab of the image properties window. You can also set the target (how you would like for the link to open).