Influencers - Setting Your Email Preferences
In order to keep Users informed of new actionable items in the system, we send out Daily Summary notifications via email. If you do not wish to receive these emails, you can update your Email Preferences in your Account Settings.
Navigate to and select Settings at the top of your Creator Dashboard. You can also select your Avatar at the top of your account and click Settings.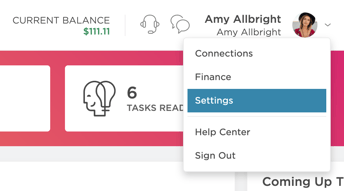 On the Profile Settings page, select Account and then Notifications on the left.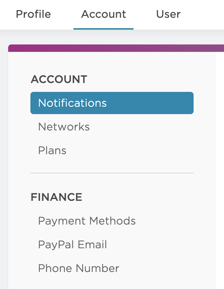 From here, choose which email notifications you would like to receive.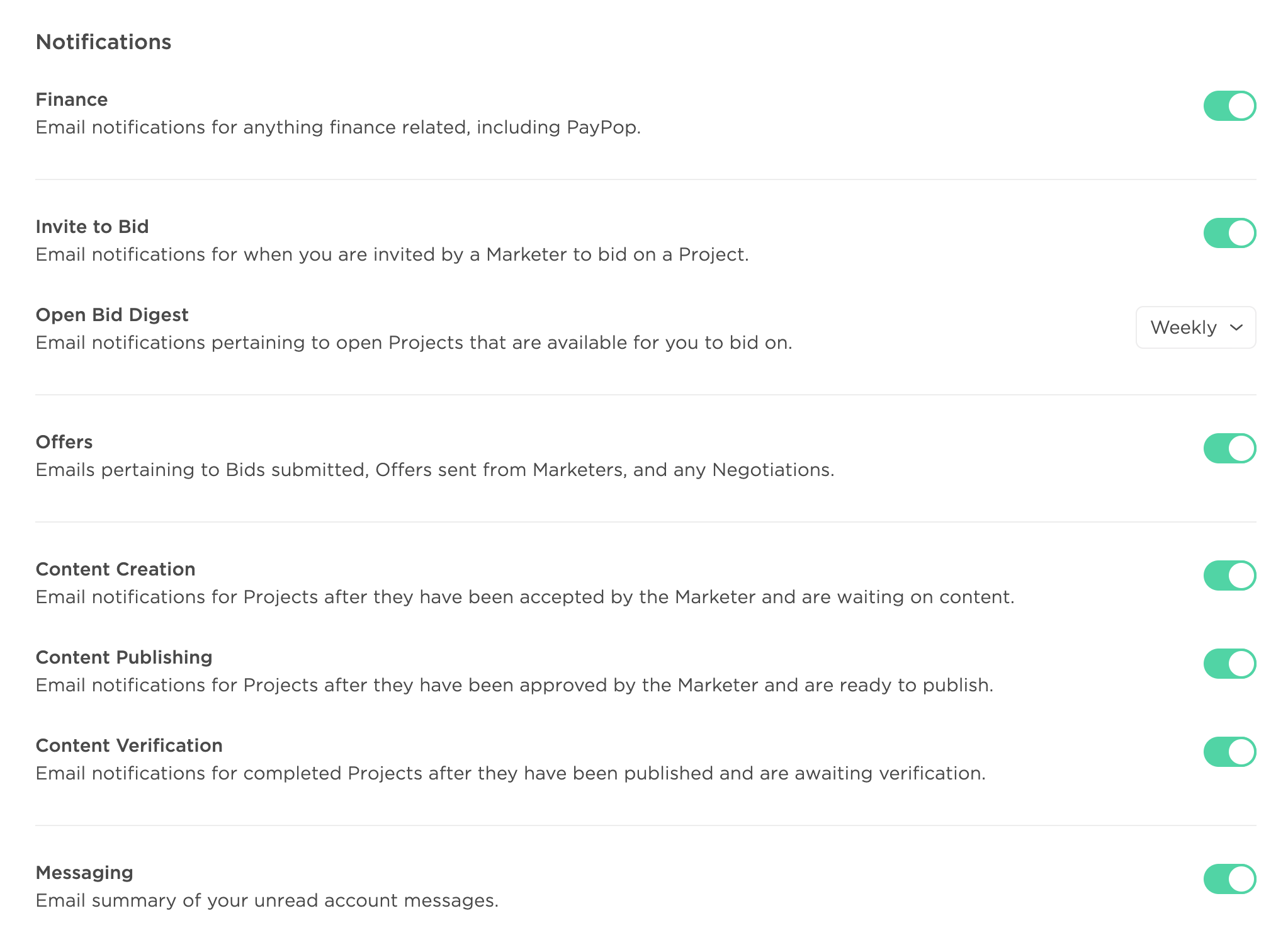 Your settings will be saved automatically after you change them here.