Influencers - Account Settings: Plans
If you would like to view, upgrade, or downgrade your current Creator Plan, you can do so from the Plans section of your Account Settings.
1. Navigate to and select Settings at the top of your Creator Dashboard. You can also select your Avatar at the top of your account and click Settings.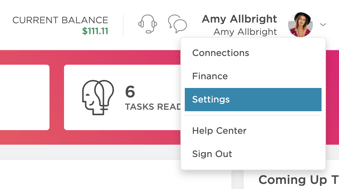 2. On the Profile Settings page, select Account and then Plans on the left.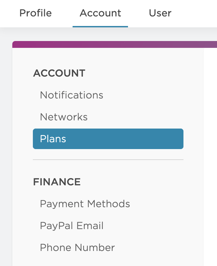 3. From here, you will see your current Plan highlighted in green.